According to FinancesOnline, the medical technology market is expected to reach $603.5 billion by 2023. This means more job opportunities for medical professionals. In fact, healthcare employment is projected to generate around 2.6 million positions in the US alone. Hence, if you want to pursue a career in this field, there's a high demand to fill various posts in medical technology.
Are you curious as to what positions are needed within the medical technology field? Before you start writing your resume, let's take a look at the top medical technology careers you can apply for.
What is Medical Technology?
From the humble digital thermometer to pacemakers, medical technology spans the development, testing, maintenance, distribution, and use of various devices that can assist with various medical functions.
Products made from this field are used throughout the patient's healthcare experience. It starts with using devices that detect abnormalities in one's health. There are also tools that help healthcare professionals diagnose and treat patients based on their symptoms. Finally, a treatment network that includes checking the patient's vitals during treatment and communicating with various professionals regarding said treatment is used.
What are Medical Technology Careers?
The medical industry isn't box to doctors and nurses who are providing health care to patients. This field requires professionals who are experts in both medicine and technology. That's why there's a demand for medical technology specialists. They are the ones who assess and diagnose a patient's health state with the use of advanced technology. If you want to succeed in this area, you need to know the importance and core responsibilities of medical technology careers.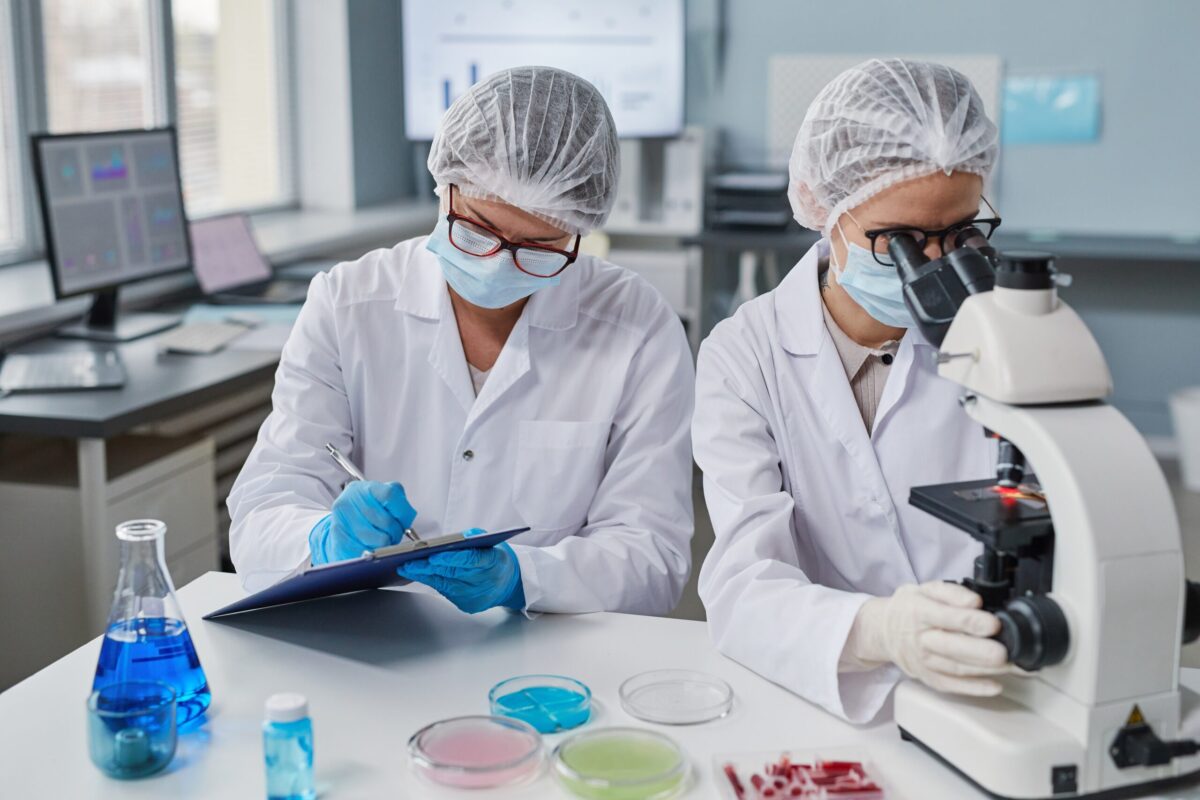 Outlook of Medical Technology Careers
Because of the health crisis the country and the rest of the world is experiencing, the demand for healthcare professionals is skyrocketing. This includes the need for more medical technology specialists.
List of the Top Medical Technology Careers
Here are various medical technology careers that you can choose from.
1. Perfusionist
A perfusionist operates a cardiopulmonary bypass machine during an open-heart or bypass surgery. Aside from that, they're also responsible for monitoring the vitals and assessing the medical history of the patient before and after the surgery.
In one of Learn.org's posts, it's stated that this profession is expected to grow by 8% within the next decade. It's also mentioned in the same article that the annual median salary of a perfusionist is around $125,381.
2. EEG Technologist
An electroencephalogram (EEG) is a device used to check a patient's brain activity for any abnormalities. Hence, EEG technologists are in charge of using this device and disinfecting it for the next use. They're also responsible for processing the data gathered by the EEG.
As stated in one of the posts by Zippia, the average starting salary of an EEG technologist is $25,000, with an annual median salary of $48,438. They also show an estimate of 5,518 employed technicians in the US. This figure is expected to increase over time.
3. Physician Assistant
This medical technology career requires finishing 100 hours of continuing education every two years to keep their accreditation certification. Physician assistants can be assigned to clinics, surgical units, and hospitals with a variety of responsibilities depending on the team they are assigned to.
The US Bureau of Labor Statistics (BLS) projects a 31% growth rate in the next decade due to the rising elderly population and the demand for the services they offer. They also have a median salary of $121,530 as of May 2021.
4. Dermatologist Assistant
As a specialization under physician assistants, dermatologist assistants help dermatologists provide skin health care for their patients. They're required to get certification and are recommended to graduate with a master's degree from an accredited physician assistant program. Their annual median salary is $99,596 as of May 2021.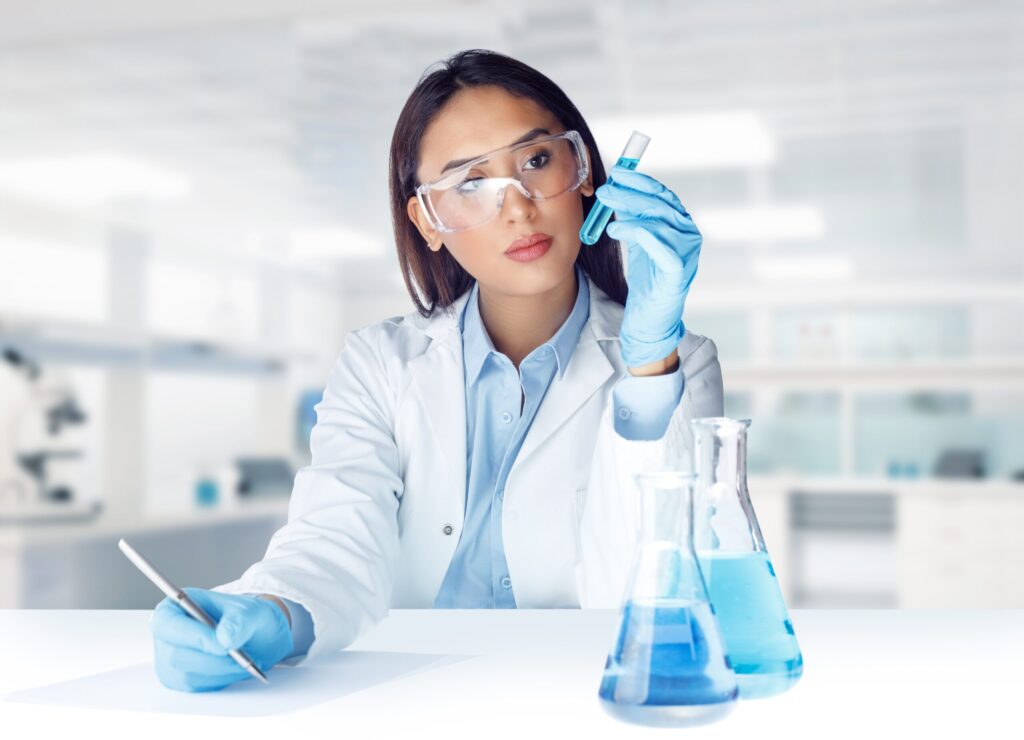 5. Clinical Laboratory Scientist
Their responsibilities include running tests using samples of bodily fluids such as blood and tissue. They can be assigned to laboratories, hospitals, or clinics. At the minimum, they require a bachelor's degree and some states require a license.
Within the next 10 years, the employment rate for clinical laboratory scientists is expected to grow by 11%, which is faster compared to other similar industries. Not just that, the BLS recorded an estimated annual median pay of $57,800 in 2021.
6. Nuclear Medicine Scientist
Another job on our list of top medical technology careers is nuclear medicine scientist. They're responsible for administering radioactive substances safely into patients to assist with treatment or imaging. They can be assigned to work in diagnostic laboratories, hospitals, or imaging clinics full-time.
In order to be a nuclear medicine scientist, you need to have an associate's degree from a nuclear medicine technology program. The BLS predicts 8% growth over the next 10 years. This translates to an average of 1,500 job opportunities in the field each year. As for pay, you can expect a median annual wage of $78,760 as of 2021.
7. Sonographer
Sonographers operate ultrasound to peer into a patient's body to diagnose and determine the health of the patient. Alternative labels for this position include digital medical sonographers or ultrasound technicians.
If you want to land this post, you need to graduate with an associate's degree in applied science. Also, some employers may require you to get certified. Moreover, the BLS expects a 14% growth rate in the job market in the coming years. Its average annual salary is $77,740 in May 2021.
8. Home Health Aide
With the highest expected employment rate of 33%, home health aides are in demand due to the rising aging population. They assist patients with their day-to-day activities and monitor their conditions.
This post requires at least a high school diploma. However, those applying for hospices and home health agencies need to complete a form of formal training. Their median salary as of May 2021 is $29,430.
9. Vascular Technologist
Next on our list of the top medical technological careers is vascular technologist. They are responsible for checking the patients' health through their arteries and veins. They perform this task using noninvasive diagnostic equipment. They also check the blood pressure of the patient and conduct tests during surgical operations.
Medical clinics and hospitals require vascular technologists to have at least an associate's or bachelor's degree and a certification. Learn.org stated that their median salary as of 2022 is $74,803, with an expected employment growth of 8%.
10. Pharmacy Technician
WebMD defines this as a medical professional who keeps a pharmacy up and running with a pharmacist. Their tasks include doing laboratory preparations and taking stock of their medications. They're also in charge of dispensing prescription medicines.
If you're interested in pharmacy technician position, you need at least a high school diploma. You are asked to be part of an on-the-job training program to become familiar with the tasks. Also, you can get certified or take an associate's degree program to have an advantage in the hiring process. As for the pay, it's $36,740 yearly on average.
Other Medical Technology Careers You Can Consider
MRI technologist
Rehabilitation technician
Epidemiologist
Chiropractic assistant
Cytotechnologist
Medical records specialist
Surgical technician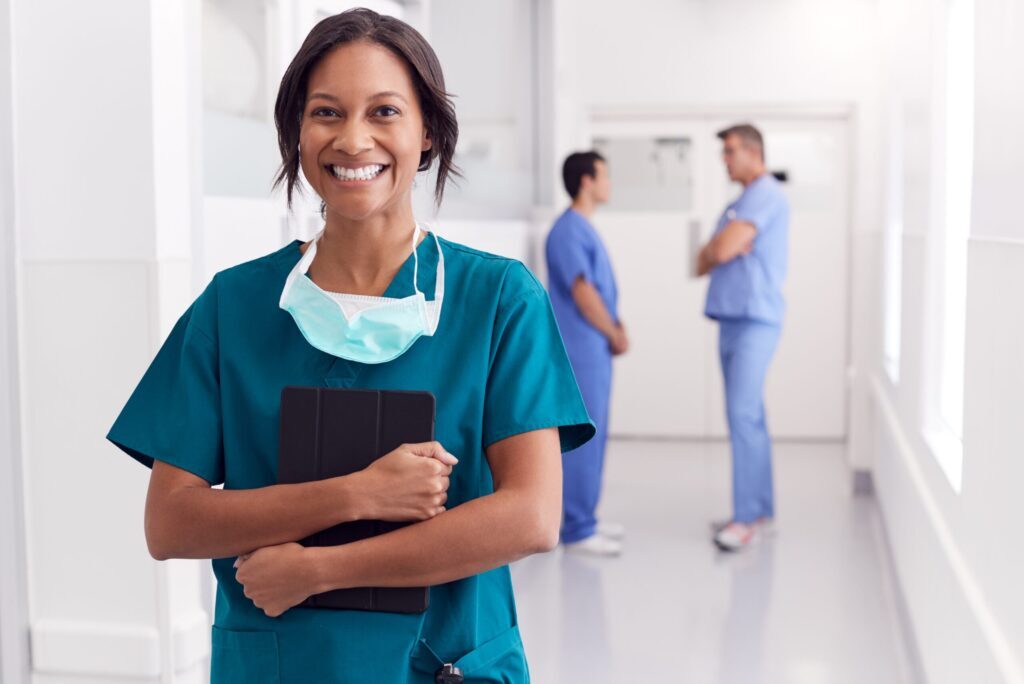 Tips to Get a Job in Medical Technology
Now that you have options for medical technology careers, boost your chances of landing your target job. How? Check out these 3 surefire tips to secure your medical technology post.
1. Be part of relevant organizations.
When you're part of a group of medical professionals, you have more connections. This allows you to stay up to date with the latest trends and job opportunities.
2. Attend training programs.
Enhance your skills and knowledge of the industry by attending seminars and training programs. Get certified and pass the licensure exam. Most medical technology careers require certifications and licenses to get the job.
3. Gain experience.
Just like in other professions, having relevant experience—internship or previous employment—increases your chances of securing your target job. Having experience in the field gives hiring managers the impression that you're knowledgeable and ready to take on the job.
Ace Your Job Search in Medical Technology with Expert Resume Writers
Pursuing a career path such as a job in medical technology is within reach when you have what it takes to land a post in the healthcare industry. However, this needs to be highlighted effectively on your resume to get a job interview invite. Fortunately, you can hire professional resume writers to bring life to your job search documents.
Another thing: ResuMeds is home to professional medical resume writers who not only are experts in resume writing, but also possess hands-on knowledge in the healthcare industry. Hence, prepare for your job hunt by first letting us write you a job-winning resume. We can help you diagnose your resume's weaknesses and revamp it to boost your way toward a successful career path. Contact us today!