All job interviews—including those in the healthcare industry—demand preparation. Nursing job applicants have to think of their best plan to answer nursing job interview questions to secure the post. They need to be ready for the big day before facing their interviewers. Since hiring managers spell out their key questions to get you on board, you need to highlight why you're the best fit for the job as you answer.
To calm your nerves before an interview, we have listed common nursing job interview questions so you can practice. Let's start with some themes for medical industry-related interview questions. Here's a quick rundown of topics that recruiters ask job seekers about:
Patient care
Teamwork
Adaptability
Time management
Communication
Core values
Career goals
Relevant work experience
Common Nursing Job Interview Questions and Answers
Planning and preparation help many job aspirants thrive in their job interviews. Job applicants need to learn how to effectively answer nursing job interview questions. They have to prepare to impress hiring managers. Having that said, here are the top 5 most common interview questions: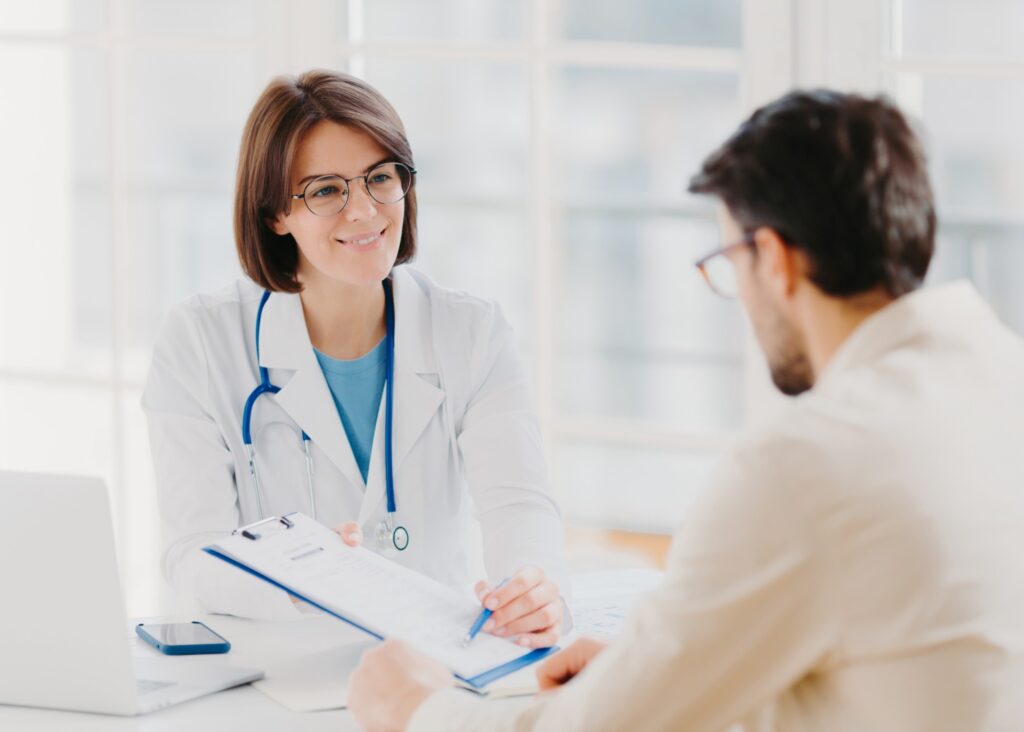 1. Tell me a time when you had to deal with a difficult patient.
Speak with compassion and explain the situation to the patient using layman's terms. Make sure that you deal with your patients without violating HIPAA.
Sample Answer:
"I had a patient who was unhappy and troubled with his treatment. To help him calm down, I explained the procedure to him and his guardian. I also made sure that they understood it by asking them if they had questions about it. After our talk, he felt at ease."
2. Describe a time when a patient was extremely satisfied with your care.
In this question, highlight your skills and passion for providing care to your patients. Give a specific situation and share how you responded to the compliment.
Sample Answer:
"I used to work in a nursing home, and I had a patient who was just new to the place. At first, she had a hard time adjusting, so I kept on checking on her and asked her if there was anything she needed to feel more comfortable.
"After a few weeks, she was well-settled. She thanked me whenever she'd saw me. I didn't let that make me complacent; instead I made sure to attend to her and provide the same care to other elderly people. My superiors saw that and gave me an opportunity to train newly hired nurses."
3. Have you had experience working with a difficult colleague?
Don't answer this question by badmouthing your previous coworkers. Instead, use this as an opportunity to showcase how you can rise above challenging situations.
Sample Answer:
"I had this new coworker who would hand me her incomplete reports. Thus, I have to redo them. As frustrating as it could be, I stayed calm and mustered my courage to talk to her about it. I politely told her that a lack of information about the patients could cause us trouble. I suggested teaching her how we could efficiently work on our handoffs. And, she gladly accepted my resolution."
4. What do you do when you don't know how to answer a patient's question?
Don't worry if you have experienced this; confidently share what happened and the action you took to address the situation.
Sample Answer:
"I just recently graduated and applied for a nursing position in a small clinic in our town. Since there were still a lot of things I didn't know back then, I go to my shift at least 30 minutes earlier. I used that time to research and learn what I needed to know, such as the symptoms, prognosis, and medications of our patients. I also asked seasoned nurses and doctors if I needed to clarify some things."
5. What is your most proud professional accomplishment?
When asked this question, make sure to share your career highlights. This is your time to subtly share why you're the best fit for the job.
Sample Answer:
"Constant learning is something I'm dedicated to doing. That's why, aside from having my license, I embarked on a journey to further hone my skills and deepen my knowledge of the industry by taking classes, attending seminars, and getting a master's degree."
Other Common Nursing Job Interview Questions
Tell me about yourself.
Why did you choose this career?
What do you find the most challenging aspect of being a nurse?
What do you like most about this job?
What are your strengths and weaknesses?
Why do you want to work with us?
Have you felt dissatisfied with your work? How did you deal with it?
Was there a time you were under a lot of stress and pressure? How did you handle it?
Talk about a time you exhibited leadership?
What did you leave your previous work?
Related Post: Ultimate Resume Writing Tips for Nurses
How to Prepare for Your Nursing Interview
Now that you're familiar with some of the frequently asked nursing job interview questions, let's work on other things you need to do before your interview. In this section, we'll talk about what else needs to be done to meet your job interview requirements.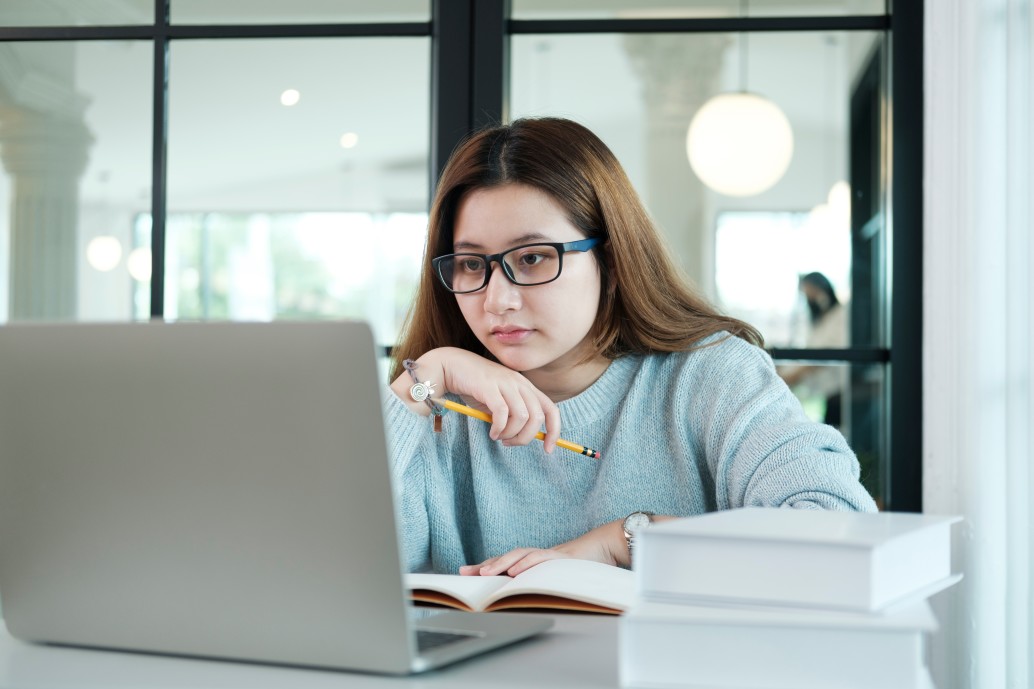 1. Prepare for the nursing job interview questions.
In the job interview, it's important that you know your main objectives and reasons for applying. You have to be clear about the purpose of your application. This helps you engage with your interviewer while highlighting your career goals. Listen to the interview questions for you to respond to them correctly.
Your interviewer might ask you complex questions that require you to think of the best solutions to the problems. In this case, you need to learn a few tricks, such as devising a sample answer to the rudimentary interview questions. A model answer can be your guide to answering the possible questions. In other words, you need to get familiar with some common nursing job interview questions.
2. Learn how to present a good balance of your strengths and weaknesses.
Your nursing skills are crucial to getting hired. Hence, share your expertise in the field, such as your skills in communicating your ideas and objectives and flexibility in fulfilling nursing tasks.
Aside from that, you have to utilize your efforts to understand the whole nursing process while improving your weaknesses. You can share one that's not directly relevant to the position. You can provide good answers to the interview questions by making sure that you talk about your strengths and how you make an effort to work on your weaknesses.
3. Use the STAR method interview technique.
The best way to prepare for your nursing job interview is to master the STAR (situation, task, action, and result) method interview tactic. In this strategy, you have to answer behavioral interview questions in a structured manner. You have to prepare possible scenarios that deal with specific situations, tasks, actions, and results. Acquainting yourself with these interview questions helps you get ahead of the discussions with your interviewers.
For example, as part of the healthcare industry, you have to demonstrate your nursing skills in problem-solving and handling some difficult patients. You can highlight your nursing job experience during your internship programs and practices. Don't forget to give a specific example and explain how you thrive in that situation.
4. Dress appropriately for the interview.
In a job interview, you need to look presentable and confident in answering the questions of hiring managers. Whether it's a face-to-face or virtual interview, you must be ready to present yourself well. One way is to wear your best attire and look professional. That said; you have to demonstrate your character and personality through your appearance, so make sure to dress properly.
5. Go to the planned interview on time.
Attending an interview can be nerve-racking, especially when you don't know how your interviewers will behave and feel about you. Despite that, you have to focus on what matters—acing the nursing job interview questions and impressing the hiring manager—if you want the job. Thus, it's best to come prepared and be on the site before the scheduled time.
Bonus Tips:
Research about the clinic or hospital you're applying for
Practice delivering your answers
Prepare yourself to look presentable during the interview
Consider your language and your voice
Be mindful of your gestures and how you present yourself during the interview
Related Post: Five Quick Fixes to Bridge Career Gap in Your Medical Resumes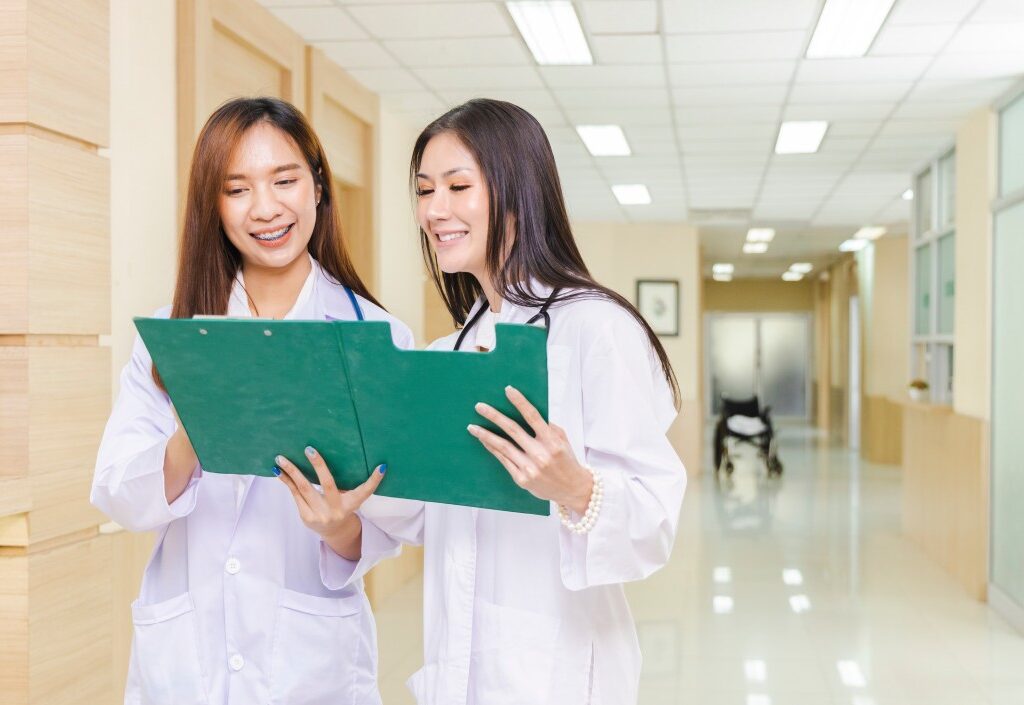 Bring Life to Your Job Search with the Aid of Career Experts
While job hunting isn't an easy process, you can nonetheless gain lessons on how to overcome the challenges throughout your job search. As long as you prepare for it, you can hit your spot and elevate your career despite the growing competition in the nursing job market. All you have to do is to know your potential strength and explore possible situations to grow. Once you know the key to success, landing your target job is within your reach.
Nevertheless, for your next job interview, make sure to be ready for it. Remember, a well-written resume and an impressive interview session are the two important factors to securing a job search. With that, start preparing to take your next step on the career ladder. Check out our blogs for more job search and career tips.
---