With the pandemic leaving unprecedented damages in its wake, the global healthcare sector continues to face challenges. Its workforce, infrastructure, and supply chain are experiencing shortage and exhaustion. People around the world continue to suffer from social inequities in healthcare. As a result, public and private health systems are adapting and innovating in a short period. In the blink of an eye, the healthcare field has drastically changed, with healthcare careers front and center.
Overview of the Healthcare Careers Across the World
The spread of COVID-19 has caused many changes. For instance, patients and their families are now involved in making healthcare decisions. Medical professionals are using virtual health and digital platforms. Public and private sectors are working together to create vaccines and drugs. To help recover from this pandemic, stakeholders work closely to find effective ways on how to respond to healthcare issues. Thus, all of us can survive and adapt to the new normal.
Outlook of Healthcare Careers in the US
The US Bureau of Labor Statistics (BLS) estimates a 15% growth in healthcare jobs from 2019 to 2029. This growth occurs mainly because of an aging population. Hence, the demand for healthcare services increases, with the healthcare sector offering approximately 2.4 million new jobs.
A new generation of medical professionals will greatly help address staff shortages.
Staffing shortages in hospitals and healthcare systems have remained a widespread problem. With the COVID-19 pandemic, the shortage of nurses, doctors, and other staff is worsening. By 2033, the US will have faced a shortage ranging between 54,100 and 139,000 physicians. This shortage will be mostly due to many physicians who will be in their retirement age. Despite these, the number of applicants in medical schools has increased by an average of 18% since the pandemic. Likewise, applicants in nursing schools have increased by 6%.
The new generation of medical professionals will likely pursue a career in public health.
Scientists have some breakthroughs in treatments and vaccinations. Despite these, the death toll caused by COVID-19 is still increasing. As such, many students enrolled in medical schools are inspired to improve the healthcare status. They may even be more interested in public health. Some medical schools also offer electives. Thus, students have more chances of working with public health organizations. Their awareness of health-related inequities and racism will also increase.
Future healthcare providers will heavily rely on virtual health consultations.
With the pandemic, doctors have been compelled to move from face-to-face consultations to online platforms. As the new normal has forced many jobs to adapt, healthcare careers have also followed suit. Healthcare must now be delivered virtually. Hence, this change will be needed in the future.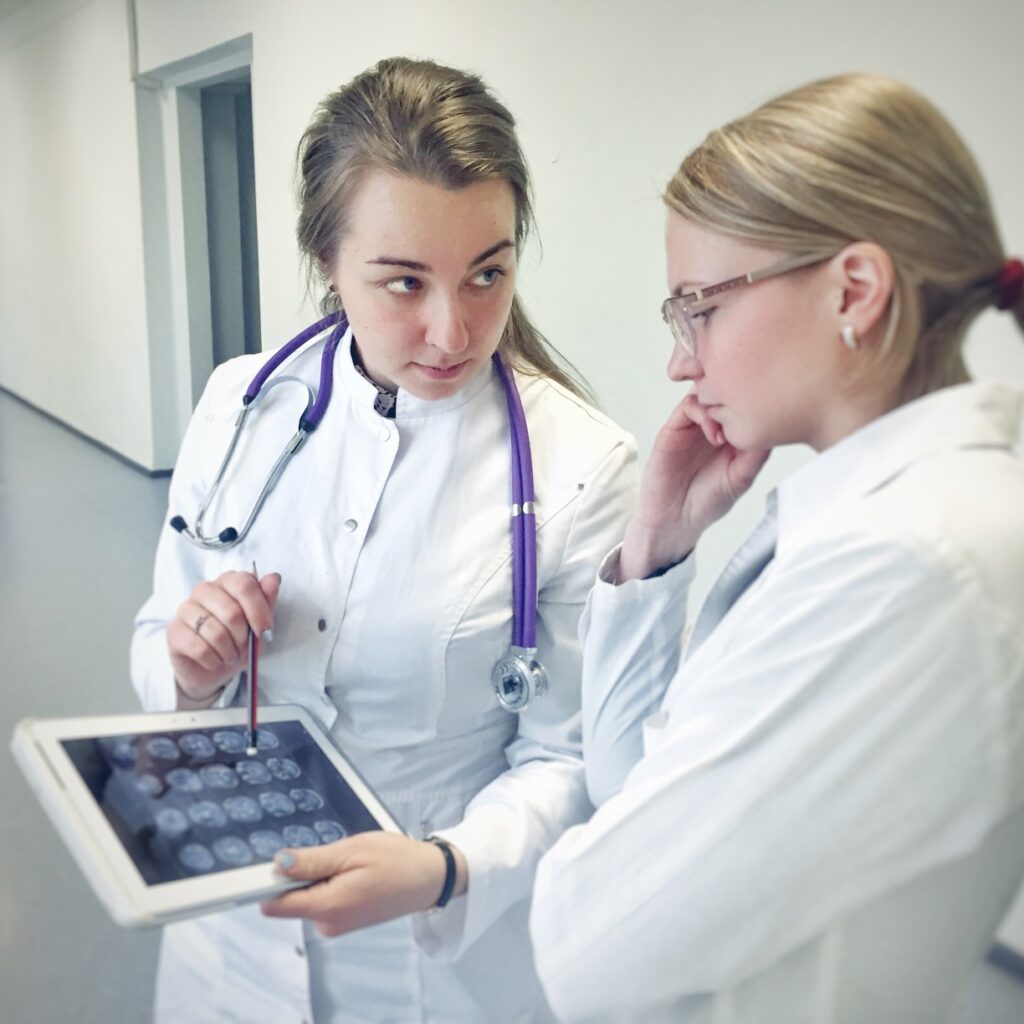 How to Start a Career in Healthcare
If you want to chase after your dream, you may consider a career in the medical field. Throughout recession and amid the global pandemic, healthcare careers continue to flourish with more jobs being added.
However, you must have a four-year degree or even higher to become a medical professional. For example, you need to earn certain degrees to become a physician or a nurse. On the one hand, a medical career is noble and selfless. On the other hand, earning a degree can be stressful and costly.
Despite these drawbacks, many job seekers still prefer a job in the healthcare industry. They look for jobs in this field because they are essential—pandemic or not. Even those without time, money, or desire to go to a medical or nursing school can pursue a career in this industry. For instance, they can apply for entry-level clinical or non-clinical support roles. So how do you land a job in the growing healthcare field?
Here are the main factors that you need when you want a career in healthcare:
Education
You should have at least an associate degree for entry-level roles in healthcare. Some roles are radiology technician and medical or dental assistants. With a bachelor's degree, your options for healthcare careers even widen. You can become a registered nurse. Or you can apply for a job in health information systems and healthcare management.
If you want to specialize further, you must have a master's degree, which can help you hone your clinical and research skills. Those with a master's degree can become nurse practitioners or prosthetists, while some can be occupational therapists. If you have a lot of money and time, you can earn a doctoral degree. With a doctorate, you can land your dream job—physician, surgeon, veterinarian, or dentist.
Licenses and Certifications
A certification or license serves as proof that you are equipped with the training, knowledge, and experience needed for healthcare roles. For instance, doctors, nurses, and pharmacists need a license before they are allowed to work. Earning a certification is voluntary, but it helps you hone your skills. It also makes you qualify as an expert in a certain field. It may be your key to having a rewarding salary. It even gives you an edge over other applicants.
Continuing Education
Depending on your chosen healthcare role, you can decide to undergo further studies. To move up your career ladder, you may need a bachelor's or graduate degree. By continuing your education, you can gain more knowledge and enhance your skills. You can also be an expert in a specific field.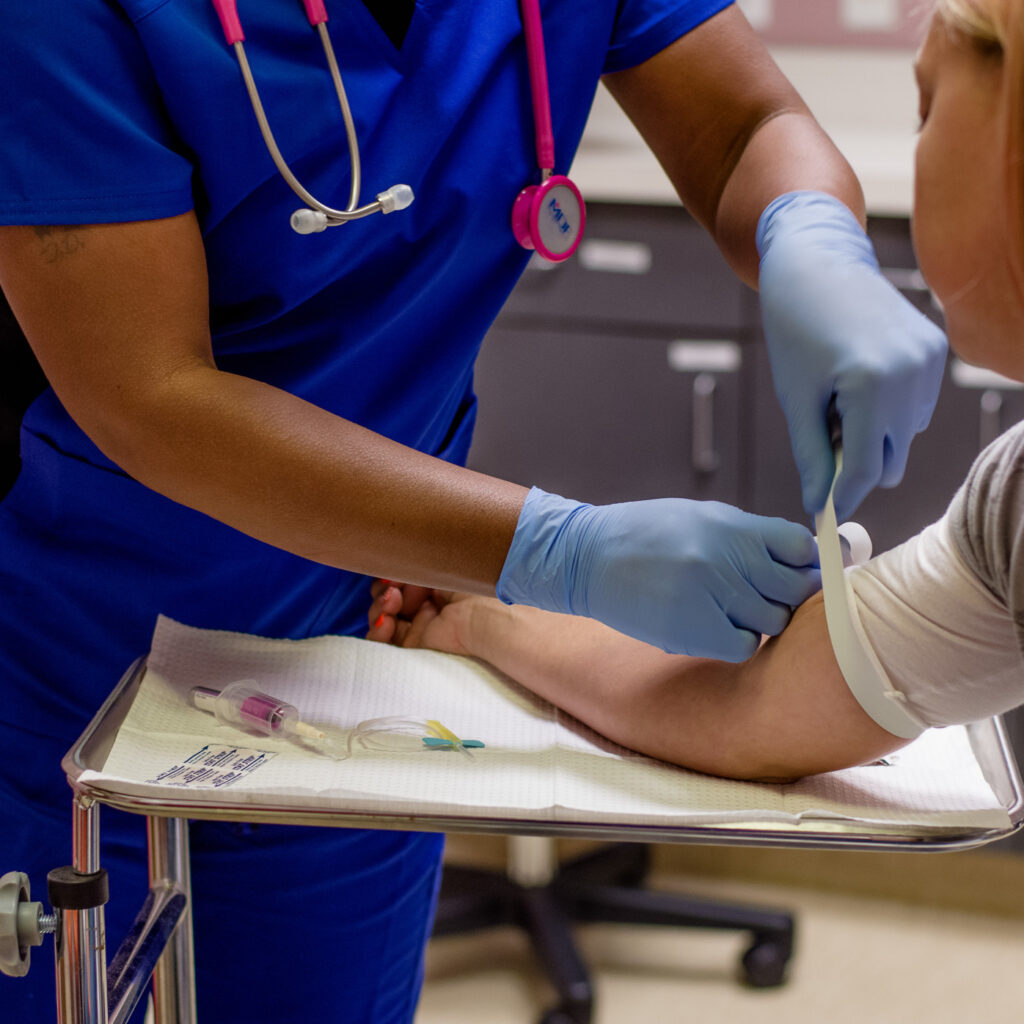 How to Find the Right Healthcare Career Path
To pursue healthcare careers, you must consider some factors.
1. Your Motivation
What do you want to gain? Are math and science your favorite subjects? Do you want to help people? Do you want a high-earning job? These are all valid reasons for you to follow a career path in healthcare. A medical career is financially satisfying, but healthcare professionals expose themselves to high stress levels. They also need high levels of commitment, endurance, and hard work.
2. Your Education and Training
You must earn the degrees, diplomas, and training needed for various medical jobs. You should have the luxury of time and money to finish your studies. For those who have no time to spare, there are other available options. For instance, they can vie for a physician's assistant, or they can choose to be a nurse practitioner.
3. Your Skills and Strengths
Healthcare careers need unique skill sets and personality traits, but most healthcare roles have a few common attributes. For instance, they require excellent interpersonal and communication skills. They also need technical or mathematical proficiency. Since the skills involved entail responsibility and maturity, medical workers must have a strong work ethic. They should be able to adapt to changes as new technology, procedures, and treatments are being developed. Even new diseases, such as COVID-19, are emerging.
4. Your Suitable Healthcare Role
What is your dream job? How passionate are you? For example, if oncology moves you, then you could be an oncologist or an oncology technologist. You could also choose to be an oncology nurse, or even an emotional support worker. In each medical specialty, various jobs are open for any education or experience level.
5. Your Workplace
Where do you want to work? What kind of work environment is comfortable for you? For example, if you can efficiently handle stressful situations, you could be a surgeon or a hospital nurse. But if you tend to get too attached or seem to be easily affected by others' feelings, then you should not provide hospice care. You should not apply for a role in intensive care. Instead, you could work in pediatrics. You could serve at a school where you do not have to treat fatal or serious cases regularly. If you want to work alone or have minimal interactions with others, you might apply for a laboratory technician or other similar roles.
6. Your Healthcare Career Plan and Personal Life
A career in healthcare is a demanding job. You need to spend most of your time at school or in a hospital. As such, you must consider how your medical career affects your personal life. For example, a doctor or nurse must work at night or on weekends. Sometimes, you may also be assigned or relocated to a different hospital or city.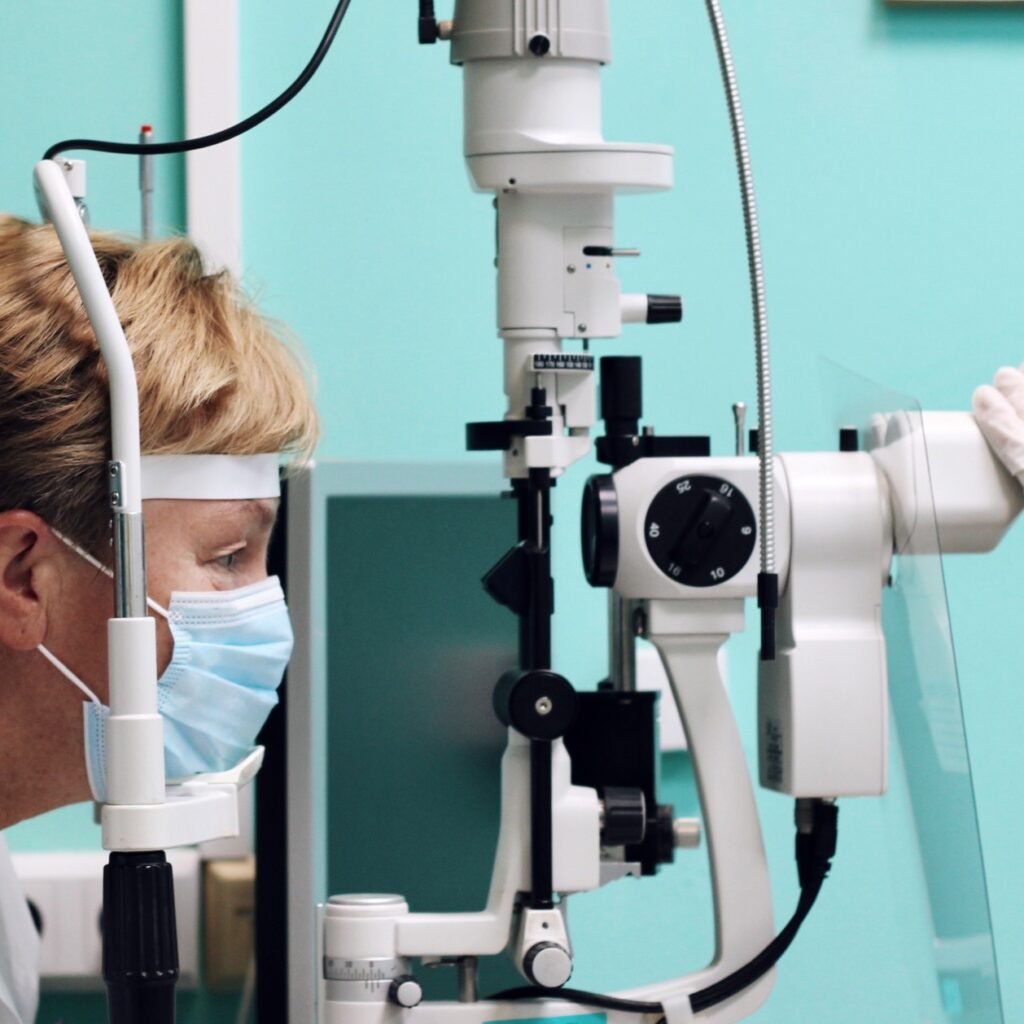 Different Healthcare Careers
As we continue to fight against COVID-19, we must strive to stay healthy and strong. If our immune system fails, we can turn to healthcare providers. They can diagnose and treat our illnesses. They can even help prevent the onset of diseases. However, the medical field is suffering from staff shortage and burnout. Consequently, the demand for all kinds of health-related services is rising. Many healthcare roles are currently open for qualified candidates.
According to the BLS, here are some of the high-paying healthcare careers:
Occupation
Job Summary
Entry-Level Education
2020 Median Pay
Job Outlook/Growth
(2019–2029)
Physicians and Surgeons
Diagnose and treat injuries or illnesses and address health maintenance
Doctoral or professional degree
≥$208,000
4%
Dentists
Diagnose and treat problems with patients' teeth, gums, and related parts of the mouth
Doctoral or professional degree
$164,010
3%
Podiatrists
Provide medical and surgical care for people with foot, ankle, and lower leg problems
Doctoral or professional degree
$134,300
0%
Pharmacists
Dispense prescription medications to patients and offer expertise in the safe use of prescriptions
Doctoral or professional degree
$128,710
-3%
Optometrists
Diagnose and treat visual problems and manage diseases, injuries, and other disorders of the eyes
Doctoral or professional degree
$118,050
4%
Nurse Anesthetists, Nurse Midwives, and Nurse Practitioners
Coordinate patient care and may provide primary and specialty healthcare
Master's degree
$117,670
45%
Physician Assistants
Practice medicine on teams with physicians, surgeons, and other healthcare workers
Master's degree
$115,390
31%
Veterinarians
Care for the health of animals and work to protect public health
Doctoral or professional degree
$99,250
16%
Physical Therapists
Help injured or ill people improve movement and manage pain
Doctoral or professional degree
$91,010
18%
Radiation Therapists
Treat cancer and other diseases in patients by administering radiation treatments
Associate's degree
$86,850
7%
Occupational Therapists
Treat patients who have injuries, illnesses, or disabilities through the therapeutic use of everyday activities
Master's degree
$86,280
16%
Genetic Counselors
Assess individual or family risk for a variety of inherited conditions, such as genetic disorders and birth defects
Master's degree
$85,700
21%
Audiologists
Diagnose, manage, and treat a patient's hearing, balance, or ear problems
Doctoral or professional degree
$81,030
13%
Speech-Language Pathologists
Assess, diagnose, treat, and help prevent communication and swallowing disorders in children and adults
Master's degree
$80,480
25%
Nuclear Medicine Technologists
Prepare and administer radioactive drugs for imaging or treatment
Associate's degree
$79,590
5%
Dental Hygienists
Examine patients for signs of oral diseases, such as gingivitis, and provide preventive care, including oral hygiene
Associate's degree
$77,090
6%
Registered Nurses
Provide and coordinate patient care and educate patients and the public about various health conditions
Bachelor's degree
$75,330
7%
Occupational Health and Safety Specialists and Technicians
Collect data on and analyze many types of work environments and work procedures
See how to become one
$72,530
4%
Chiropractors
Treat patients with health problems of the neuromusculoskeletal system, which includes nerves, bones, muscles, ligaments, and tendons
Doctoral or professional degree
$70,720
4%
Diagnostic Medical Sonographers and Cardiovascular Technologists and Technicians, Including Vascular Technologists
Operate special imaging equipment to create images or conduct tests
Associate's degree
$70,380
12%
Orthotists and Prosthetists
Design and fabricate medical supportive devices and measure and fit patients for them
Master's degree
$70,190
17%
Radiologic and MRI Technologists
Perform diagnostic imaging examinations on patients MRI technologists operate magnetic resonance imaging scanners to create diagnostic images
Associate's degree
$63,710
7%
Dietitians and Nutritionists
Advise people on what to eat in order to lead a healthy lifestyle or achieve a specific health-related goal
Bachelor's degree
$63,090
8%
Respiratory Therapists
Care for patients who have trouble breathing—for example, from a chronic respiratory disease, such as asthma or emphysema
Associate's degree
$62,810
19%
Occupational Therapy Assistants and Aides
Help patients develop, recover, improve, and maintain the skills needed for daily living and working
See how to become one
$60,950
32%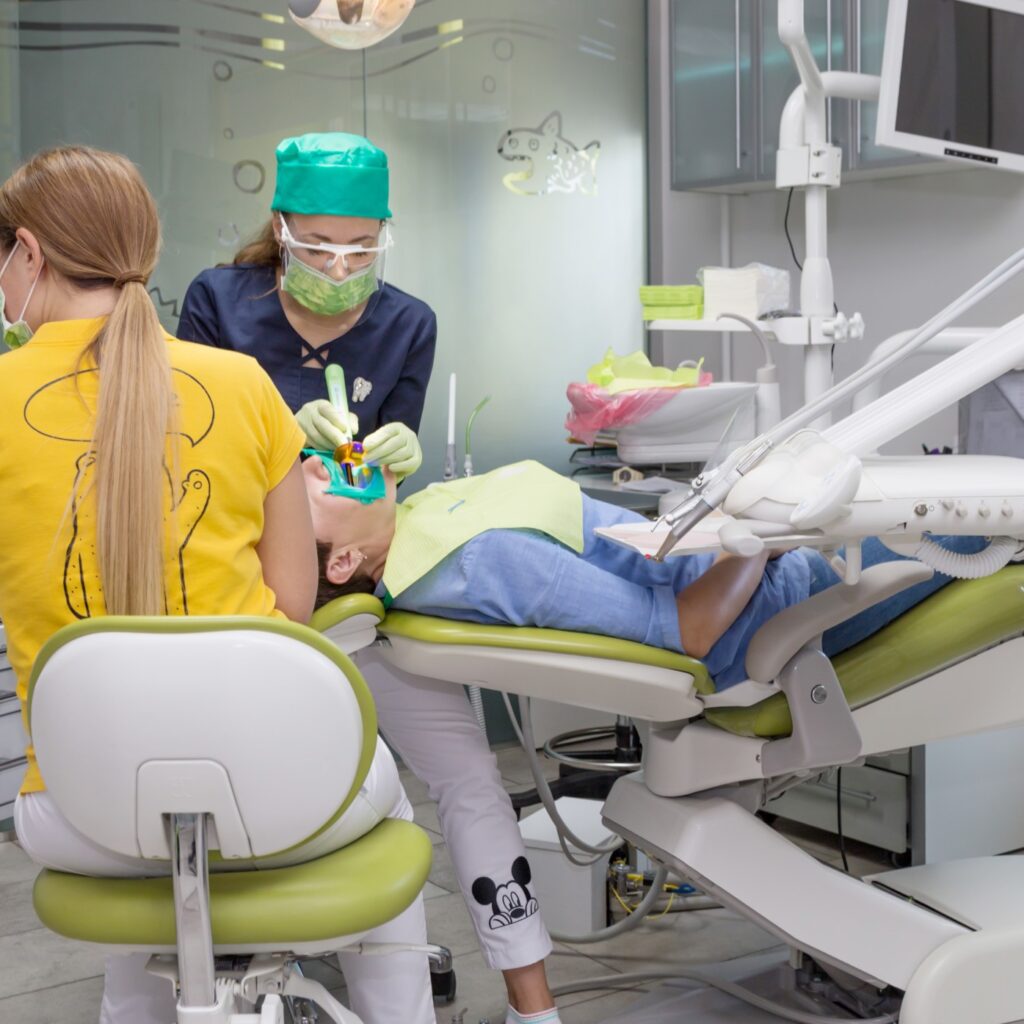 Choose Among the Healthcare Careers and Forge Your Path Now
COVID-19 has caused workforce challenges. It has led to issues on the safety and well-being of frontline staff. It has also compromised the adaptability and resilience of the workforce. With the increasing demand for healthcare providers, this is the perfect time for you to start your career in the medical field.
When you have finally decided to have a career in healthcare and earned your degree, you can start your job search.
But first, you need to prepare the following:
A cover letter
A resume or CV that highlights your education, certifications/licenses, experience, and skills necessary for the role you are applying for
For a professional medical resume, consult us at ResuMeds. We can prescribe the right resume format and help you build your career in the healthcare field.