To shine in the world of healthcare, you need a resume that's not just good but downright stellar. This applies to medical assistant jobs, too. Your resume serves as first chance to make an impression on potential employers, and it can either catapult you to success or leave you stuck in the waitlist.
In this article, we'll talk about a host of medical assistant resume skills and keywords that you can incorporate in your job search tool. Whether you're a newbie or a seasoned pro ready to switch things up, we've got you covered, knowing what skills to highlight can spell the difference between an aimless job search and a successful job hunt. Read on!
Related Article: What Rewards Await You with a Medical Assistant Career: A Closer Look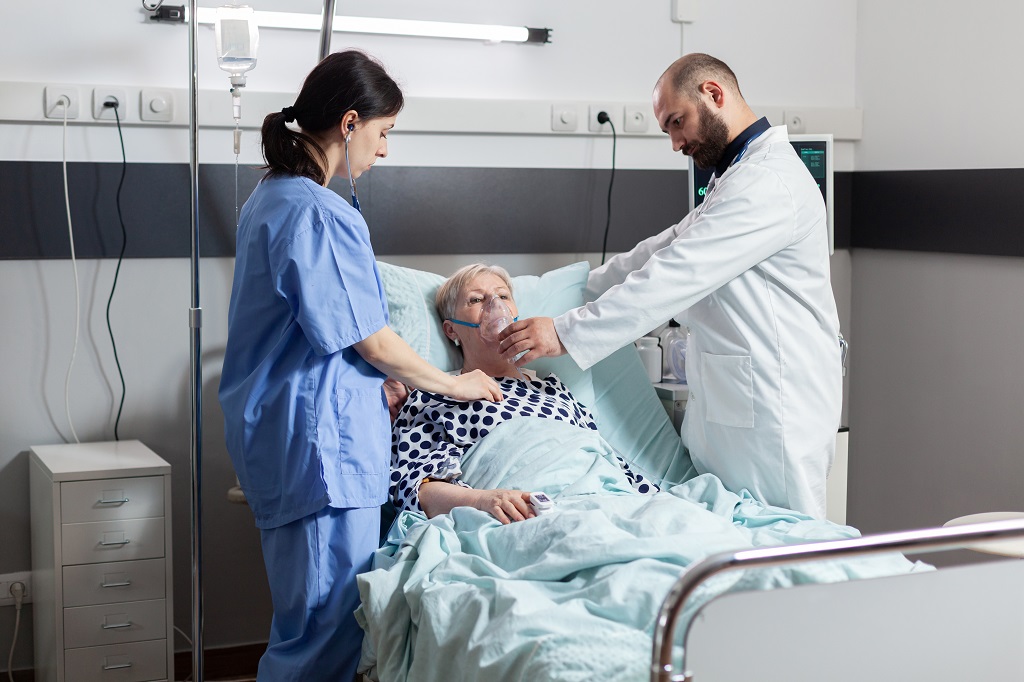 List of Medical Assistant Resume Skills
Right off the bat, here's a rundown of the medical assistant resume skills you can use.
| | | | | |
| --- | --- | --- | --- | --- |
| Medical Terminology | Administrative Skills | Electronic Health Records (EHR) Systems | Medical Billing and Coding | Phlebotomy |
| Medical Equipment Operation | Medication Administration | Sterilization Techniques | Vital Signs Monitoring | Diagnostic Testing |
| Communication Skills | Attention to Detail | Patient Care | Specialized Skills | Laboratory Procedures |
| Advanced Medical Equipment | Immunizations and Injections | Electronic Medical Records (EMR) Management | Emergency Response | Patient Education |
| Medication Management | Wound Care and Dressing Changes | Problem-Solving | Teamwork | Quality Improvement |
Considerations When Listing Medical Assistant Skills
With the skills listed above, here are a few takeaways to guide you in writing an exceptional medical assistant resume:
Resume Significance: Understand that your resume is the initial impression you make on prospective employers. It's a pivotal element in securing a medical assistant position.
Skill Customization: Tailor your skillset to align with the specific job requirements. Doing so enhances your visibility and chances of being noticed.
For Entry-Level Seekers: Emphasize fundamental skills that position you as someone who can have a long and rewarding career in medicine.
For Seasoned Professionals: Spotlight your specialized skills, advanced equipment proficiency, and any pertinent certifications to stand out even more.
Professional Guidance: If you find the task of crafting the perfect medical assistant resume daunting, contemplate seeking the expertise of a professional writer.
Tips for Listing Medical Assistant Skills on Your Resume
When it comes to your medical assistant resume, you need to have a diverse range of skills in your arsenal. Just as a chef adds just the right amount of spice to a dish, tailoring your skills to match the job description is a game-changer that can land you an interview faster than you can say "stat." So, let's break down the key skills you should be flaunting.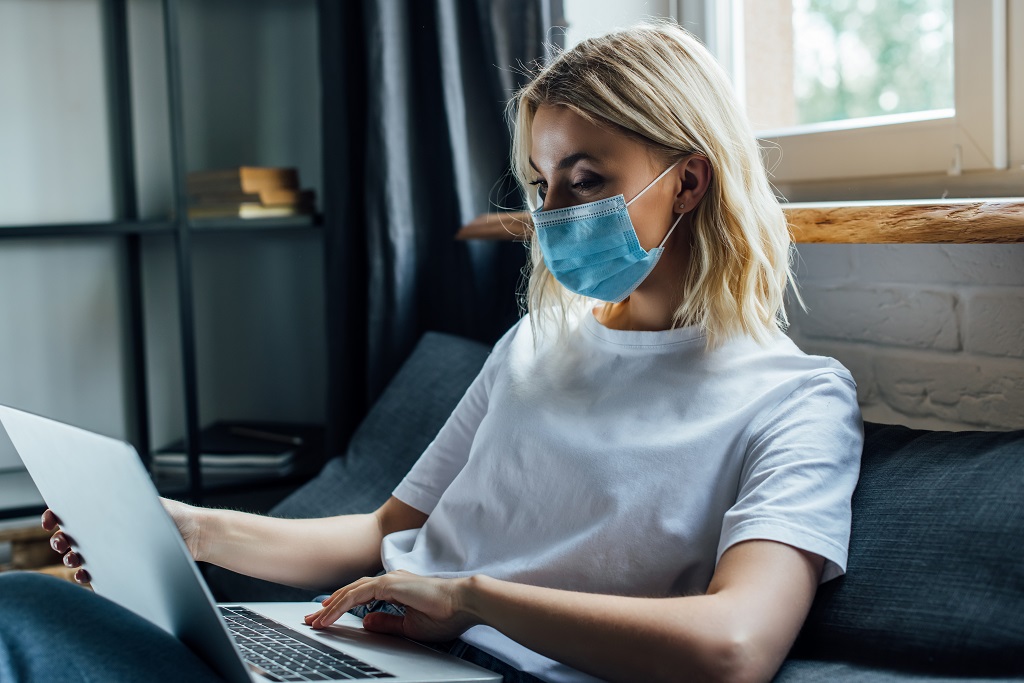 For Entry-Level Job Seekers:
Medical Terminology: Think of this as your medical lingo. You've got to speak the language of the healthcare professionals. Don't forget to mention any courses or certifications that prove you're fluent in this tongue.
Administrative Skills: Show off your organizational skills, from juggling appointments to managing records and handling billing.
Electronic Health Records (EHR) Systems: Let them know you're no stranger to EHR systems, the digital backbone of healthcare.
Medical Billing and Coding: If you possess the technical savvy in medical billing and coding, make sure it shines through.
Phlebotomy: If you've received phlebotomy training, emphasize your ability to draw blood and handle laboratory specimens. It's not for the faint of heart, after all.
Medical Equipment Operation: If you have experience with medical equipment like EKG machines, autoclaves, or spirometers, mention it.
Medication Administration: If you're trained in the fine art of medication administration, make sure it's in the spotlight.
Sterilization Techniques: Include your knowledge of proper sterilization and infection control procedures.
Vital Signs Monitoring: Mention your ability to measure and record vital signs including blood pressure, pulse, and temperature.
Diagnostic Testing: If you've been exposed to diagnostic tests like X-rays or ultrasounds, include this experience.
Communication Skills: Effective communication is vital in healthcare. Highlight your abilities to communicate clearly and empathetically with patients and healthcare professionals.
Attention to Detail: In healthcare, details are your best friend. Flaunt your eagle eye when it comes to tasks like taking vital signs and recording patient information.
Patient Care: Show your commitment to providing top-notch patient care. Even if it's from internships or volunteering, any hands-on experience is gold.
For Job Seekers with Experience Looking for a Change:
Specialized Skills: Highlight any specialized skills, such as advanced phlebotomy techniques, pediatric care, or geriatric care, that are relevant to the job you're pursuing.
Laboratory Procedures: Emphasize your proficiency in handling and processing lab specimens.
Advanced Medical Equipment: If you have experience with more advanced medical equipment like Holter monitors, stress tests, or surgical instruments, brag away.
Immunizations and Injections: If you have experience administering immunizations or injections, include it as a valuable medical assistant resume skill.
Electronic Medical Records (EMR) Management: Showcase your ability to efficiently manage electronic medical records, including data entry and retrieval.
Emergency Response: If you're trained in basic life support (BLS) or advanced life support (ALS), highlight your ability to respond to medical emergencies.
Patient Education: Show off your ability to educate patients about their conditions, treatment plans, and preventive care.
Medication Management: Describe your experience in medication management, including dose calculations and proper documentation.
Wound Care and Dressing Changes: If you have experience in wound care and sterile dressing changes, include it to demonstrate your clinical proficiency.
Problem-Solving: Describe situations where you successfully resolved challenging issues, showcasing your problem-solving skills.
Teamwork: In healthcare, teamwork makes the dream work. Highlight your experience collaborating with diverse healthcare teams.
Quality Improvement: Showcase your involvement in quality improvement initiatives that led to better patient outcomes. You're the hero behind the scenes.
Medical Assistant Resume Writing Tips
Crafting an impressive medical assistant resume isn't a walk in the park. That's why our career experts listed the tips below to help you:
Tailor Your Resume: Customize your resume for each job application. Highlight the skills and experiences most relevant to the specific position.
Use the Appropriate Resume Format: Follow a clean and professional resume format to ensure your medical assistant resume skills are easily scannable.
Utilize Keywords: Incorporate relevant keywords from the job description to make your resume more likely to pass through applicant tracking systems (ATS).
Quantify Your Achievements: Whenever possible, include quantifiable results of your tasks. For instance, "Improved patient satisfaction scores by 20% through excellent communication."
Use Action Verbs: Start each medical assistant resume skill with a powerful action verb. It's like adding a turbo boost to your accomplishments. For example, "Managed patient records efficiently."
Take Heed of Proper Resume Outlines: Begin your resume with a concise professional summary that showcases your skills and career goals.
List Related Certifications: Apart from your educational background, list your certifications prominently. These include any relevant certifications such as Certified Medical Assistant (CMA).
Proofread: Carefully proofread your resume for spelling and grammatical errors. Mistakes can leave a negative impression.
Consider Professional Help: Crafting the perfect resume can be overwhelming. If you find it challenging, contemplate seeking professional help to create a tailored resume that maximizes your qualifications.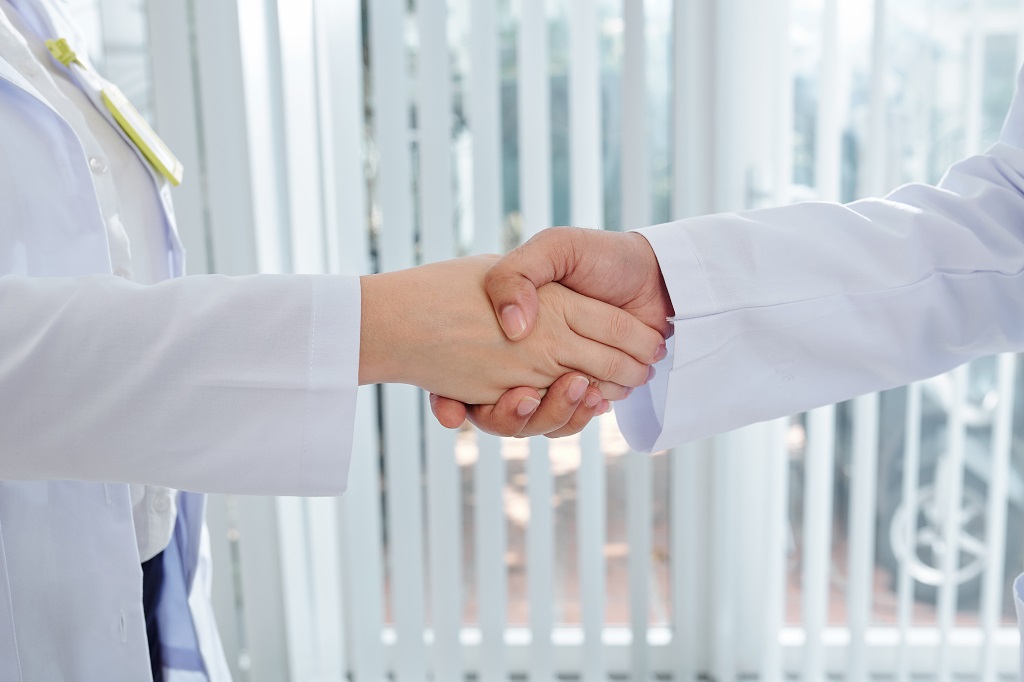 Have Your Medical Assistant Resume Written by Career Experts
Creating a remarkable medical assistant resume can be a challenge, but it's a critical step in achieving your dream job. That's where we come in. We understand the importance of incorporating the precise medical assistant resume skills to make your resume stand out from the pack. So if you're in search of expert assistance to compose a resume that effectively showcases your medical assistant resume skills, look no further. Enlisting the resume services of a skilled writer from ResuMeds can be your gateway toward a rewarding career.
Contact us today to have our team craft a winning medical resume that significantly enhances your prospects of securing that medical assistant position. Best of luck in your job quest!