Prior to the pandemic, of which all industries suffered from, the healthcare industry remained the most long-standing service. The sector adapted to the changing technology, the rise of contactless and virtual services, and influx of healthcare products. That being said, there is a strong focus on equitable care and a shift in the labor force. Despite the positive results it has brought, changes entail new opportunities and challenges as well.
For the healthcare industry, there is a demand in the labor force. As for job seekers, the need to be the best candidate for the position comes first. As the healthcare landscape continues to evolve, job seekers must adapt to the new trends of resume writing. These include formatting, resume outline, description and accomplishment writing, and others. Let's start with resume outline, as this is the most important part where employers will decide if they continue to read the rest of your resume.
What is a Resume Outline?
A resume outline is a plan of content and layout that you create before you start writing your resume. A resume summary determines your qualifications as a candidate and whether you best meet what the job description needs. Following a resume outline will help you write a resume that showcases your strengths and can ultimately land you that dream job.
Importance of Using Resume Outlines
A resume is an important tool in the job search because it provides recruiters with your job-related skills and qualities. Now, a resume outline is your key to opening the door to opportunities.
With one skim of your resume outline, employers are able to make hiring decisions that could mean getting you your first interview. In today's aggressive market, a resume is usually a prerequisite to progressing through the interview process. This explains why a resume outline is imperative: It helps you quickly show why you're well-suited for the job.
Here are some reasons a well-written resume can help you land your next job.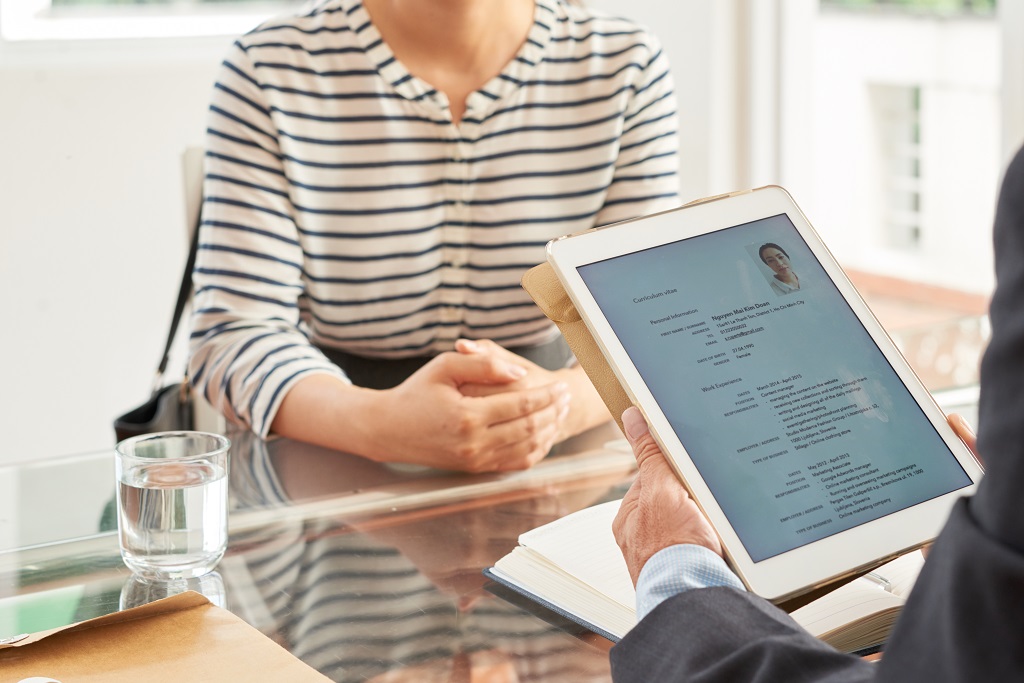 1. Highlights Your Relevant Experience and Skills
A well-structured resume outline clearly features the skills and experiences that are most interesting to possible employers. This allows them to push their best candidates forward. Because of this, many job seekers are keen about the objective section.
2. Makes You a Perfect Fit
As mentioned earlier, hiring managers scan your document from top to bottom. Therefore, having a clear and targeted resume outline can assist hiring managers about your professional history and why they should call you for an interview.
3. Keeps You Organized
By having an outline of your history, skills, education, and activities, you help yourself remember the things you've added to your resume. Organizing the details of your history helps as you review your outline to prepare for an interview.
4. Makes It Easier to Update
Writing down a list of the things to include on your resume makes it easy to have your resume fully prepared and sent to recruiters. Any company will usually ask for your resume first. If you have currently changed jobs or completed a certification, realigning what information to include and exclude will be easy.
5. Helps You Brand Yourself
When you set foot in the professional world to do your job, you have to do everything right the first time. You need a perfectly written outline to demonstrate your knowledge, skills, experience, expertise and achievements.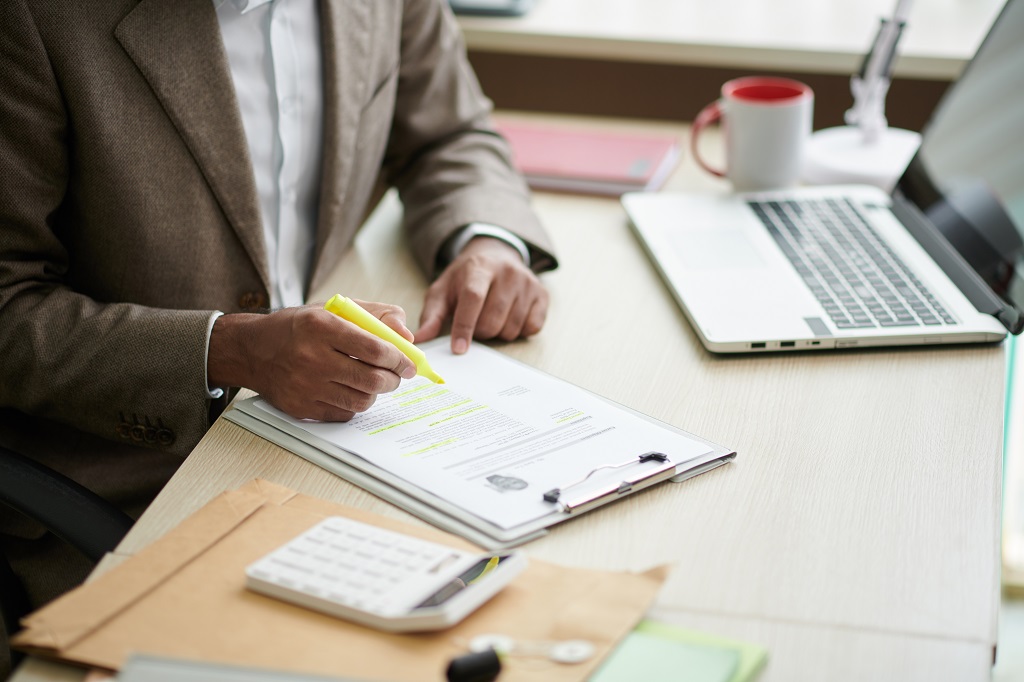 Common Parts of a Medical Resume Outline
Writing a resume that effectively highlights your strengths needs time and effort. However, having a defined structure helps shorten the amount of time for composing a job-winning resume. A resume outline is a tried-and-tested structure which brings a starting point for job seekers to select the information on each resume section. Here are some of the common parts for a medical resume.
1. Resume Objective
The purpose of a resume objective or qualifications profile is to mention your career goal. Even though it is not a standard, having a well-written objective catches the attention of hiring managers.
Example:
To secure a challenging position in a reputable hospital or organization where I can expand my knowledge base and contribute my skills.
2. Skills Section
Competencies on your resume show employers that you have the skills needed to succeed in the position. Employers often pay a lot of attention to this part to decide if you should move on to the next step in the employment process.
Example:
Patient Assessment | Medical Administrative Skill | Patient Care | Patient Medical History Recordkeeping
3. Experience Section
Your past experience comprises 80% of the information in your resume. This section tells hiring managers why they should consider your application along with the achievements you have done. They could determine if you are a top performer and good fit for the role. So, what to write about your experience on your resume?
Example:
Recent Job | Location
Job Title | Month and Year of Tenure
If you have employment gaps, using a targeted resume can help bring a positive light to your career history along with transferable skills.
4. Education
If you're a college student or recent graduate with little experience, you must put your education section after the objective section. If you have years of experience, it should be placed after the experience section. The most recent digit goes first. If your GPA is 3.5 or higher, it is included below the degree or program completed. Aside from the GPA, it is possible to include relevant courses, awards and projects or thesis.
Example:
Bachelor's Degree in Nursing
GPA: 3.5 | Dean's List
Belmont Abbey College
5. Licenses and Certifications
In this section, you must specify all your certifications and licensure as a medical professional. Whether as a certified nursing assistant, AED and others. You must have this in your medical resume.
Examples:
Certified Coding Specialist Physician-Based (CCS-P)
Certified Patient Care Technician (CPCT)
Certified EKG Technician (CET)
Certified Phlebotomy Technician (CPT)
How to Create a Resume Outline
Most of the time, recruiters get a glimpse of you and your qualifications through your resume. Your chances of landing a job thus get a boost if your resume is more organized and concise. You may convey your job experience and qualifications more persuasively by using a resume outline.
So, how do you create a well-structured outline? We have a few tips for job seekers in the medical field.
1. Think about the parts you wish to have.
Take into account the position you are looking for before you draft an overview for your resume. Find out what professional accomplishments your future employer is currently looking for. Consider the parts you might want to add on your resume in relation to your own medical experience and areas of expertise.
List your qualifications, prior employment history, and any career aspirations in writing. You might not use all of them, but having all of the information written down will allow you to choose the best of it for your resume.
Related Article: Resume Bullet Points: How to Use Them Effectively for Your Medical Resume
2. Think about the format of your resume.
If you are an entry-level job seeker, you may check the job post first to know if you should use a chronological format or a targeted format. For instance, a chronological approach might work best for your resume's summary if you have been consistently moving up the professional ladder over time.
3. Make your outline parts unique.
After you have collected all of your data, determine how to organize your sections and which custom parts you want to include. Make sure the ranking corresponds to your strongest qualities.
These include education, certifications, and relevant experience in the industry. For instance, if you are still enrolled in school, you may include your education information immediately following your brief summary statement.
As for the skills section, you must identify more than just one or two skills. Remember that there are two types of talents: hard skills and soft skills. While soft skills are more interpersonal aptitudes like being detail-oriented or a team player, hard skills are qualities that you will need to take a class or attend seminars to improve.
4. Double-check your resume outline. Proofread.
Prevent errors such as typos, grammatical, and spelling issues. Give it to a copy editor or writer buddy who can find any mistakes that you might have missed.
Overall: A resume outline will help you organize your ideas and help you think through the process of generating your final resume, even if it may seem intimidating at first. They're a wonderful approach to direct the flow of your resume and make sure it's well-written and organized.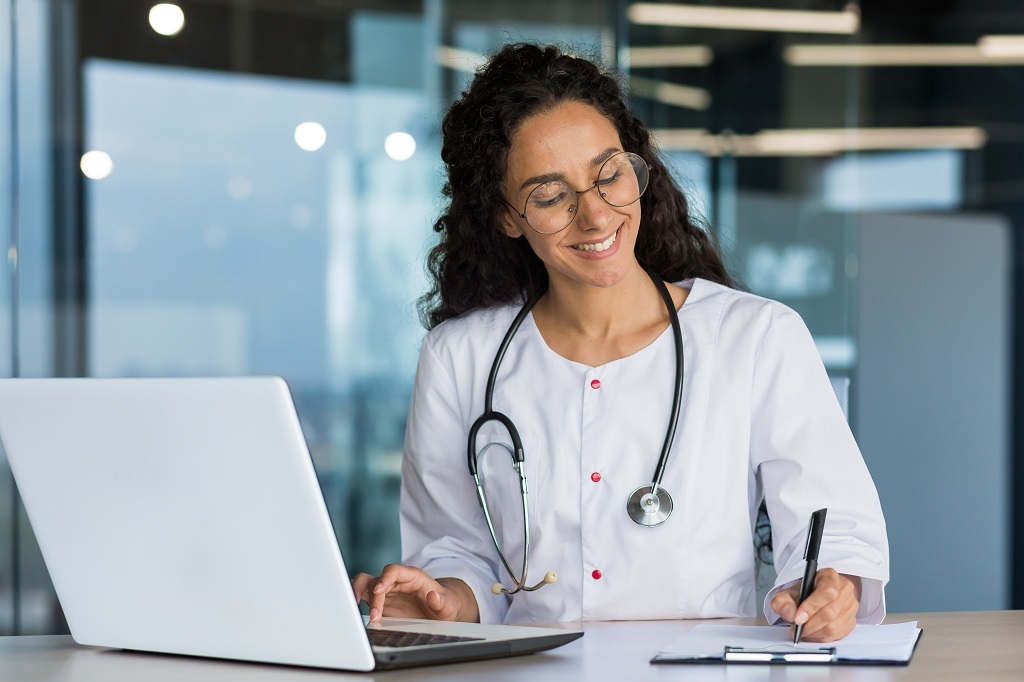 Turn Your Resume Outline to a Well-Written Medical Resume that Passes the ATS!
If you are not truly confident in your resume, it is quite difficult to ace your job hunt. The good news is that by following our resume outline tips, you can make sure your resume is clear, in line with the job requirements, and serves your needs for job search and professional progress.
If you lack professional experience and are having difficulties whether your resume will pass the applicant tracking system, you should start considering hiring writers with a background in medical industry. ResuMeds' writers will showcase your qualifications in a carefully crafted job document.