With the unprecedented events brought about by the COVID-19 pandemic, many have experienced challenges in their career. These include job loss, pay cut, and tough job searches due to changing demands, among others. With these roadblocks, more and more realize the stiff competition to secure a stable career.
However, the need for professionals and experts in certain fields has been on the rise to cater to the ever-changing demands of the world. One of these fields is healthcare. Entering this field might be one of the most challenging steps you'll ever take as you build your career. Hence, you must not take your preparations for granted and use that chance to step up your job hunt game.
Start with your job search tools that are key to helping you land your dream job. Heed the tips we outlined in this blog as you write your own medical assistant resume!
Tips in Writing Your Medical Assistant Resume
As you take on your role as a medical assistant, some of your top tasks may include:
Answering phones and scheduling appointments
Keeping medical records and billing details for insurance
Helping doctors with patient exams
Taking and logging vital signs
Drawing and preparing blood samples for lab tests
With these, having this kind of career is no easy feat. Hence, you must know the value of being competent in your field as you care for patients. Likewise, pouring efforts in your job search is a great first step to build your dream career. Start with your resume. Curious how you should write a compelling one to ace your job search? We've got you! Heed these tips below as you craft your resume.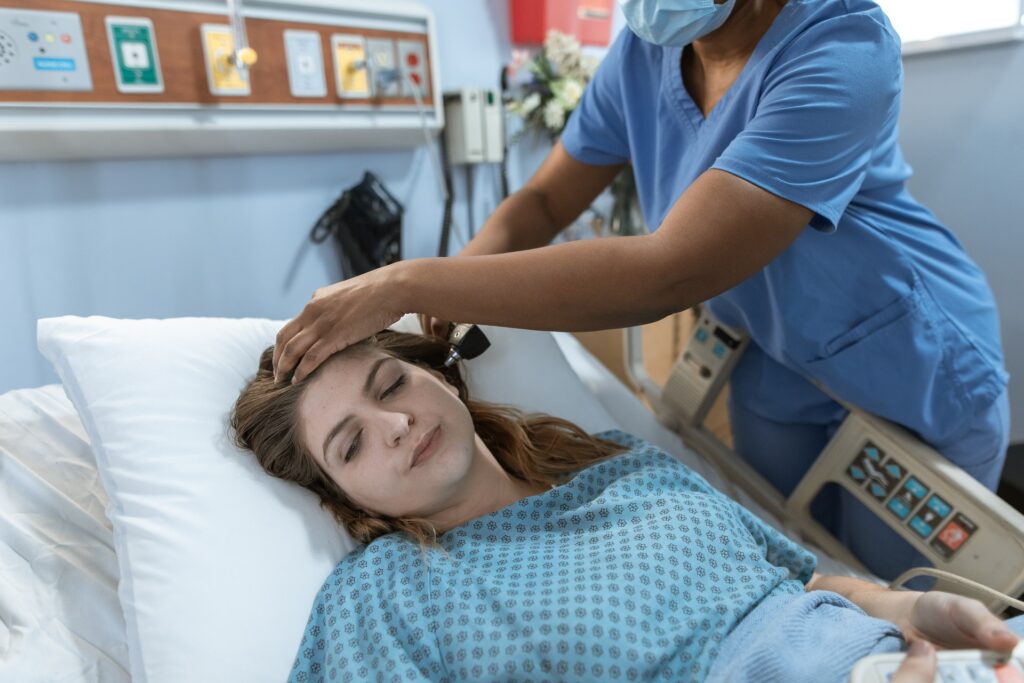 1. Decide on the medical assistant resume format you must use.
This is key to knowing how you will outline your resume. Based on your career level and goals, here are the main formats you can choose from:
Reverse-chronological: This lets you list your work history starting from your current or most recent job, working your way backwards.
Functional: Also known as skills-based, this format gives light to your top skills and strengths that are key to the job post and company you're applying for.
Hybrid: Hence the name, this combines the features of the first 2 formats.
Targeted: This format details only the relevant job experiences you've had in the past, and simply mentions the job titles and company names of your past unrelated posts.
Further, knowing what format you'll use will help you gauge how long your resume should be. Having that said; it's best to keep it to 2 pages max as much as you can.
2. Write a compelling resume intro.
One way for you to stand out among hundreds of job seekers that employers and hiring managers screen daily is to catch their attention through your intro. Be wise and make use of this brief moment to convince your readers to keep scanning through your resume. This way, they can get to know more of your background and include you in their list of job candidates to consider for the role.
Further, here are two options you can use based on your job goals:
Medical assistant resume summary: This describes your relevant experiences and feats. That said, those who have more than 3 to 5 years of work history may opt to use this to highlight their feats and prove their expertise in their line of work.
Medical assistant resume objective: On the other hand, you may also opt for this most especially if you're a recent graduate, career shifter, or a medical assistant aspirant with no experience yet. This resume intro lets you state a snapshot of why you're the best fit for the job through your key experiences, skills, and achievements.
3. Focus on your work experience section.
Considered as one of the most important parts of your resume, this part must highlight your relevant work history. Include your past roles, employers, and years of experience as needed. This way, you can emphasize your skills and experiences and how you became a key player in your past employers; all of which you can continue in a medical assistant role.
4. Highlight your achievements and awards.
Aside from stating your work history, make sure to allot space for your feats in your resume. Doing this helps you make your overall job application stand out from the rest through your career highlights. How did your great work contribute to the company's success? What awards have you received proving your competence as a medical assistant? Don't forget to include these to further support your credentials.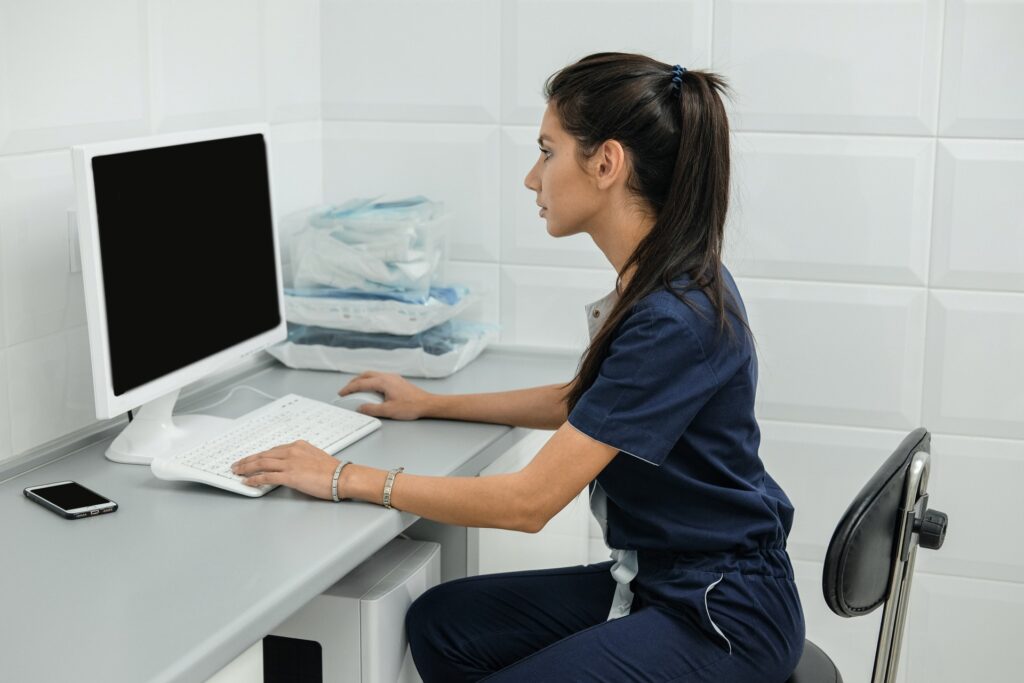 5. List your medical assistant resume skills.
Assess yourself and list your top skills as a professional. As much as possible, mention those that are most suited to the job you're vying for. Together with your work experiences and feats, your skills help let hiring managers gauge if you're fit for the job post.
To guide you, here are some soft and hard skills you can consider adding to your resume:
Soft Skills
Multitasking
Teamwork
Customer service
Empathy
Communication skills
Problem-solving
Time management
Hard Skills
Patient care
Vital signs measurement
Patient preparation
Life support
Injections
Medical coding
Electrocardiogram (EKG)
Cardiopulmonary Resuscitation (CPR)
Phlebotomy
6. Include your education section.
Make sure to mention your degrees, school names, and school locations. Also, you may list key highlights such as your GPA, achievements, publications, training, and awards.
7. Double-check the formatting of your resume.
As you're done with the first draft of your resume, review the overall layout and format. To maintain a neat and professional look, keep your font size to 10 to 12 points for normal texts.
Further, optimize your section titles by using for 14 to 16 points to help your headings become more distinct. You can also use bold, italics, and underlining formatting to direct your readers to spot the various parts of your resume better. Curious which font styles to use best? You can never go wrong with the classic options such as Georgia, Didot, Lato, and Verdana. As much as possible, send your resume as a PDF file to keep the formatting intact, unless stated otherwise.
8. Don't forget to proofread and edit as needed!
Look out for possible grammar, spelling, and similar errors. Also, you might be reusing an old resume draft and thinking of submitting it without reviewing if the details are correct. Before sending it over, make sure all your details are double-checked so that employers or hiring managers won't have a hard time contacting you if you're qualified for the role!
Medical Assistant Resume Sample
Now that you're armed with the best tips in writing your resume, it's time for you to see how it should look like. Check out this sample below that you can use as a guide as you write your own!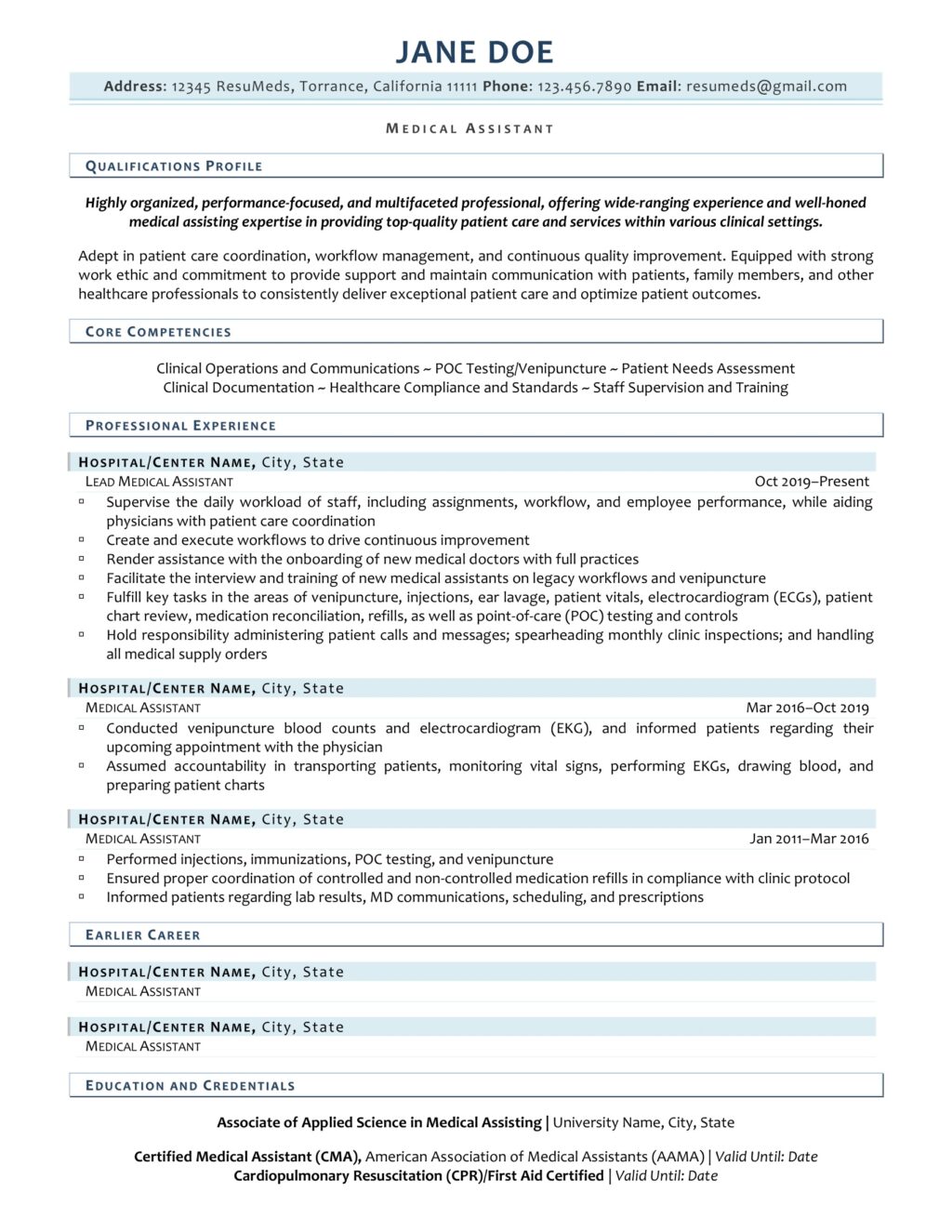 Statistical Outlook of Medical Assistants in the US
As per the US Bureau of Labor Statistics, the projected growth rate for medical assistant job posts is 18% for 2020 to 2030. This means that this is faster than the average for all jobs. True enough, this line of work will continue to be a vital part of the thriving healthcare careers for the years to come.
Ready to Write Your Medical Assistant Resume?
Becoming part of the gamechangers in the medical field may require hard work, grit, and determination beyond passion. Think you're up to the challenge? Make sure you're armed with well-written job search documents to help you ensure a seamless application. If you still don't know where and how to start, fret not! Leave the tedious resume writing to the experts. Browse through our medical resume services for more details and land your target job in no time!