Currently in the healthcare sector, business analysts are some of the best technical positions in this sector. And given the growing demand for this post, many are vying to get this role. If you are someone looking for this type of position, then it is critical to be well-prepared by having a strong job document that shows your qualifications in order to grab the attention of prospective employers.
Kickstart your healthcare career by creating your very own healthcare business analyst resume with the insightful tips we've provided in this post.
Healthcare Industry Outlook and Healthcare Business Analyst Salary
The healthcare sector has experienced remarkable expansion and change. From groundbreaking medical discoveries to telemedicine innovations, the healthcare landscape is continuously evolving. And as the field continues to grow, the number of jobs and opportunities in this field has increased just as well.
One of the jobs that are increasing rapidly is the healthcare business analyst role. In fact, according to the US Bureau of Labor Statistics (BLS) the employment of management and business analysts is projected to grow 10% from 2022 to 2032, and there will be about 92,900 openings for these roles each year. But what sets this career path apart is not just the rapid growth; it's also the financial prospects it offers. As a matter of fact, the average annual wage for healthcare business analysts in the US is $76,507, as reported by Payscale.
All these projections simply mean one thing: With the multitude of advantages that come with this position, the competition has become tougher and tougher, requiring you to put in more effort to set yourself apart from the crowd.
How would you do that? Gain a competitive edge with an exceptional healthcare business analyst resume. Read on and discover valuable healthcare resume writing insights to accelerate your journey to secure your dream job!
What Does a Business Analyst Do in Healthcare?
In the healthcare industry, a business analyst is critical in bridging the gap among healthcare experts, IT professionals, and numerous stakeholders to ensure that healthcare companies work properly. They make sure all organizational resources are optimized, processes and procedures are streamlined, and that all patients receive the best possible treatment.
Additionally, business analysts also ensure that IT systems, procedures, and workflows are in place to support this goal. They may be involved in the development or improvement of electronic health record (EHR) systems and optimization of clinical channels. Meanwhile, they also ensure that medical staff can focus on patient care without being sidetracked by administrative responsibilities.
In some cases, business analysts may take on project management roles to guarantee that healthcare projects are completed on time and under budget.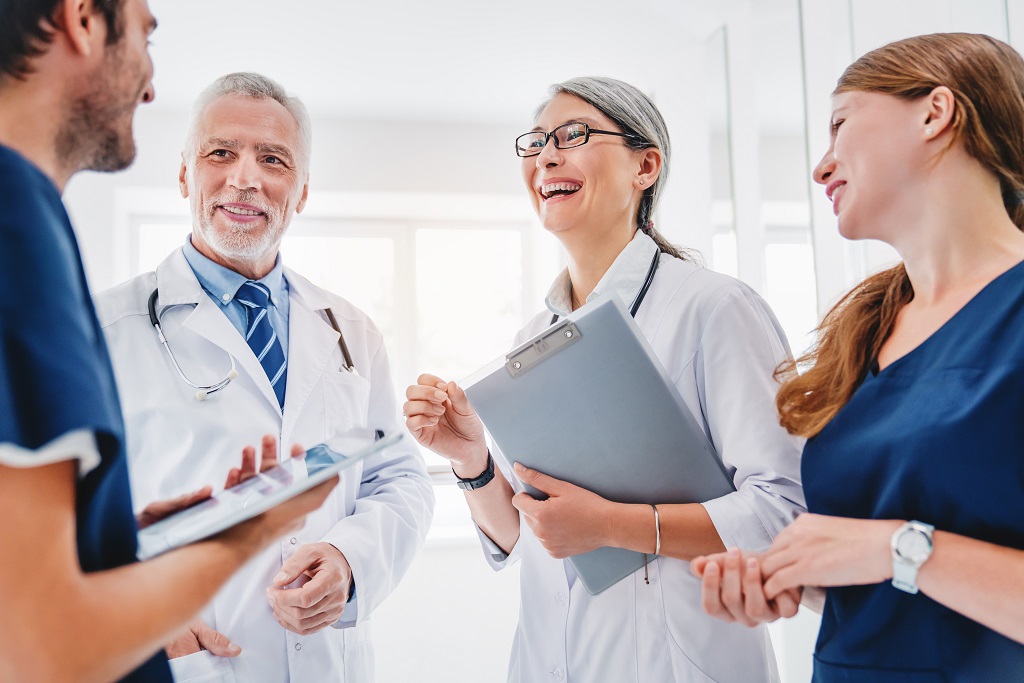 List of Job Skills of a Healthcare Business Analyst
Healthcare business analysts work primarily to improve the efficiency and effectiveness of healthcare organizations by examining data, procedures, and systems. And in order to accomplish these functions, they need a combination of technical, analytical, and business-specific skills.
To provide a deeper insight into these essential skills, here are some illustrative examples of expertise that a proficient business analyst should possess:
Business-Specific Skills
Healthcare Industry Knowledge: To properly analyze data and processes, business analysts in the healthcare industry must have a thorough awareness of healthcare terminology, legislation, and procedures.
Business Process Analysis: Someone in this position should also be able to examine and model healthcare business processes in order to discover opportunities for improvement.
Project Management: You should also be able to manage projects, create project plans, and ensure projects are completed on time and within budget.
Quality Improvement: Since this work requires a lot of process improvement, you must also have a thorough understanding of quality improvement approaches, such as Six Sigma or Lean, to enhance healthcare procedures.
Vendor Management: You should also be able to analyze and collaborate with healthcare technology vendors, as well as understand how their products might meet the needs of the organization.
Analytical Skills
Data Analysis and Visualization: You need to be proficient with data analysis tools, statistical methodologies, and software systems in order to collect, analyze, and interpret healthcare data. You also need to develop clear and useful data visualizations, which is one of the role's primary duties.
Critical Thinking: Strong critical thinking skills are also required for you to identify problems, assess potential solutions, and make data-driven recommendations.
Economic Analysis: Being a healthcare business analyst entails doing cost-benefit analyses and economic assessments to examine the financial impact of proposed changes in healthcare operations.
Problem-Solving: Healthcare business analysts also deal with complicated issues such as cost control, patient outcomes, and resource allocation, so having effective problem-solving abilities are essential.
Documentation and Reporting: In healthcare business analyst jobs, it is also necessary to be able to document analysis methods, provide detailed reports, and keep records for auditing and compliance purposes.
Technical Skills
EHR Systems: To be considered for this position, you must be well-versed with EHR systems such as Epic, Cerner, and Allscripts, as well as their functions.
Healthcare Analytics Tools: Apply your proficiency with healthcare-specific analytics tools, such as Tableau, QlikView, or other healthcare analytics platforms.
SQL and Database Management: You also need to show your skills in writing SQL queries and handling healthcare databases to manipulate data.
Software Development Life Cycle (SDLC): As a healthcare business analyst, you're also required to know this structured approach to developing and maintaining software solutions that cater to the unique requirements and challenges of the healthcare industry.
Test Case and Test Script: Your knowledge in creating test cases and scripts comes into play as a healthcare business analyst. With this skill, you'll ensure that the software or system under analysis meets the required functionality, security, and compliance standards.
These are some of the top skills that make a healthcare business analyst a valuable asset to any healthcare organization. Be sure to include them on your healthcare business analyst resume.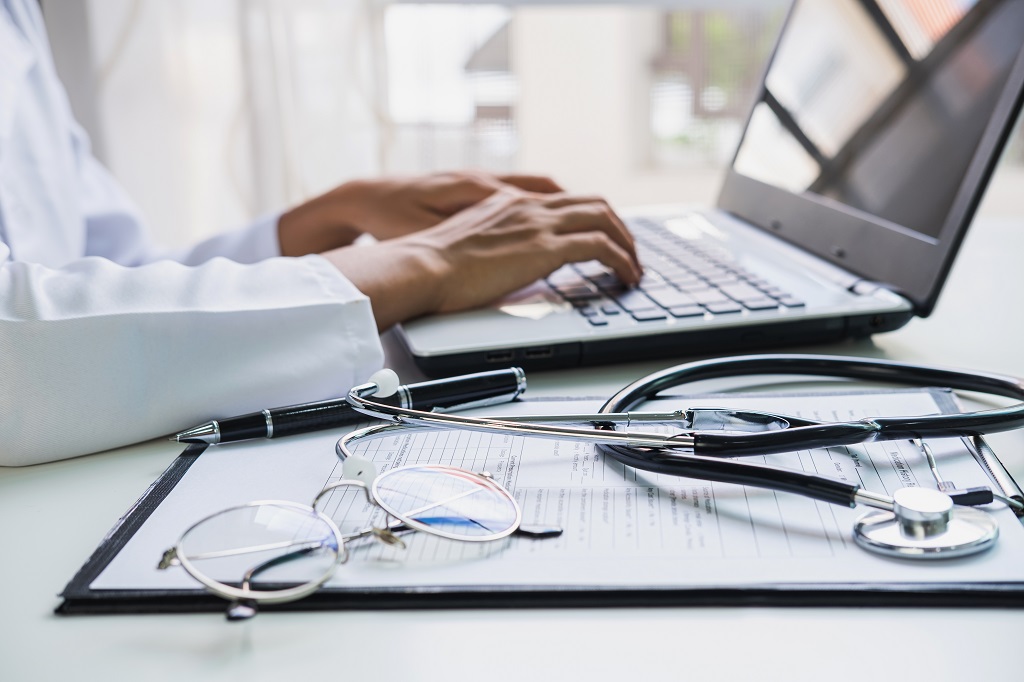 Tips on Writing Your Healthcare Business Analyst Resume
Just as this role demands strong analytical skills, crafting a healthcare business analyst resume also requires careful attention to detail. It is essential to meticulously analyze your professional history and other relevant credentials to create a document that clearly conveys your enthusiasm for this career.
Follow the steps mentioned below to create an attractive healthcare business analyst resume that outline your talents and qualifications:
Start by choosing a professional-looking resume layout and readable fonts.
Your resume is your first impression on potential employers, so investing time and effort into choosing a professional-looking font and layout is well worth it. Make sure your font and layout will enhance your qualifications and help you stand out as a strong candidate.
Create a strong summary for a healthcare business analyst resume.
Craft a concise introduction that highlights your key qualifications and showcases your understanding of healthcare regulations, industry trends, and the unique challenges in the healthcare sector. Doing so will help you grab the hiring manager's attention.
Highlight your relevant abilities under a skills section.
Emphasize your technical and soft skills that are relevant to the healthcare business analyst role under your resume skills section. Make sure to incorporate some industry-specific keywords to boost your chances of passing the applicant tracking systems (ATS) and advance on your interview.
List your relevant work experience.
Include previous positions that are directly related to healthcare business analysis. Use bullet points to describe your responsibilities and use quantifiable achievements to demonstrate your impact in previous roles, including specific projects where you improved processes, reduced costs, or increased efficiency in a healthcare setting.
List your education and other academic credentials.
Provide information about your educational background, including degrees and institutions. If you have any certifications relevant to healthcare business analysis such as Certified Professional in Healthcare Information & Management Systems, be sure to mention them.
Make sure to tailor your resume with the job requirements.
Customize your resume for each job application. Highlight skills and experiences that match the specific requirements of the job posting. By doing so, you can demonstrate your suitability for the position and increase your chances of getting noticed by potential employers.
Carefully proofread and edit your healthcare business analyst resume.
The quality of your application can greatly affect your chances of success. So, make sure your resume is error-free and well-presented to greatly enhance your candidacy for the healthcare business analyst position.
Healthcare Business Analyst Resume Example
Now that you've equipped yourself with invaluable resume writing insights, it's time to visualize your perfect resume. Explore this healthcare business analyst resume example for inspiration and use it as a template to craft your standout document!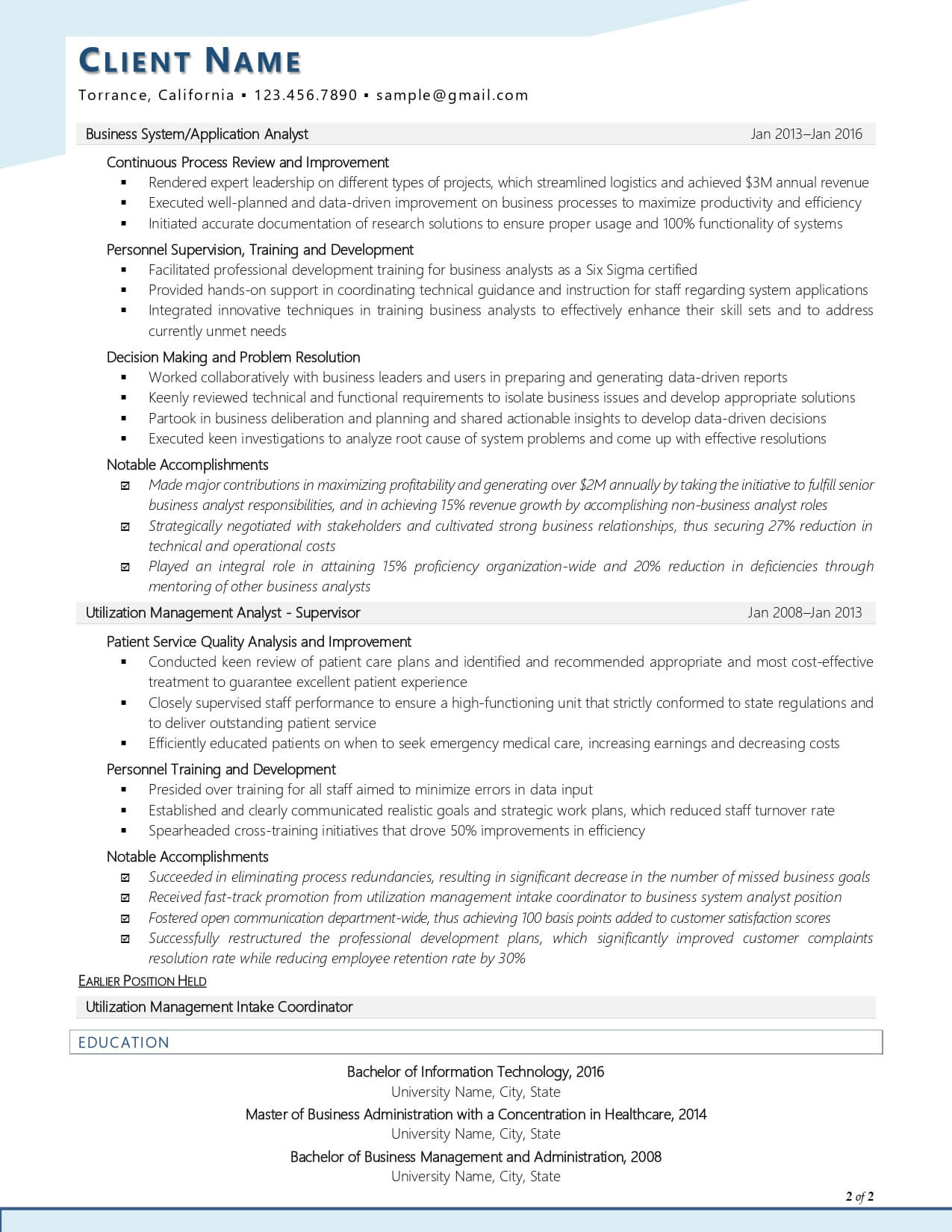 Create a Compelling Healthcare Business Analyst Resume with Our Career Experts!
If you're eager to pursue a career as a healthcare business analyst, it's essential to prepare thoroughly and ensure your qualifications and skills are effectively showcased. One critical step to do this is to prepare an outstanding resume that not only stands out but also demonstrates your capabilities.
That's where ResuMeds can assist you. Our medical resume writing services can help you showcase your qualifications, experience, and skills in a way that aligns perfectly with the expectations of healthcare employers. So, wait no more! Reach us now and start your journey toward a successful career ahead.